Growth in export sales of its single malts helped Isle of Arran Distillers to record a 25% increase in net profit in 2015 to just over £1m, the company has announced.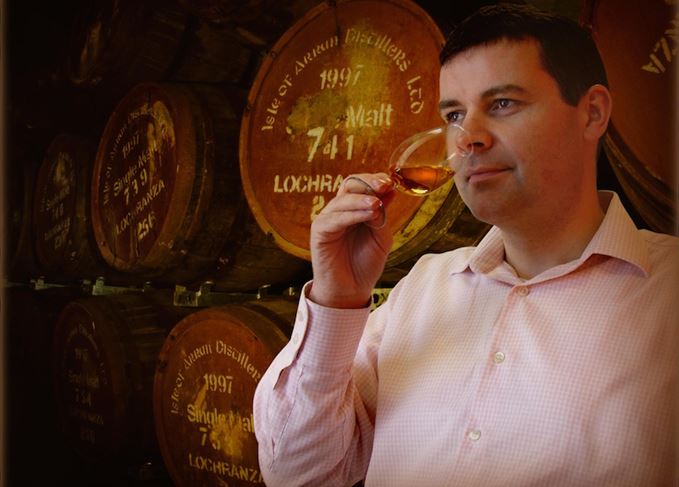 While Arran's net profit was up 25% to £1.04m, the company's turnover rose 13% to £5.5m, with brand sales increasing 16% and more visitors to its Lochranza distillery.
The company said the results were the 'latest in a succession of healthy profits' for the business, with a 130% increase since 2010.
Arran's single malts are now sold in more than 45 countries, and exports accounted for 61% of total turnover in 2016.
While France remains the company's core market, the US took a 9% share of exports in 2015, with Taiwan close behind at 7%.
Isle of Arran Distillers managing director Euan Mitchell said he was 'delighted' with the results, adding: 'There is an undeniable consumer desire for authenticity, something which we can deliver as an independently-owned Scottish business.
'Our success shows that it is not only possible to survive in a challenging market, but to thrive. While the larger companies might be struggling, and that prompts a negative tone, we believe that the future for whisky is very promising.'
Currently celebrating the distillery's 21st anniversary, Arran has recently opened a new blending and tasting room, while yesterday (Monday 8 August) North Ayrshire Council approved plans for a new distillery, visitors' centre and bonded warehouses at Lagg, on the south of the island.
This new centre is aimed at accommodating an anticipated increase in whisky tourism – visitor numbers to the Lochranza distillery were up nearly 30% to 85,000 in 2015 – and meeting rising demand for Arran single malt.

Artist's impression: Architectural design agency Denham Benn has drafted plans for the new distillery