Isle of Arran Distillers has started construction of its second distillery on the island at Lagg.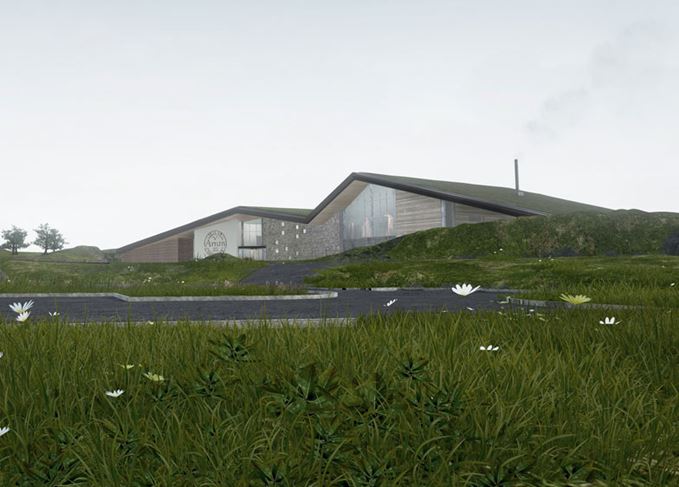 The new, as-yet-unnamed distillery at Lagg, is due to open in 2018 and will be capable of producing up to 500,000 litres of spirit per year.
Situated overlooking the cliffs on the south of the island, the distillery will feature a visitor centre and pot stills for making malt whisky.
Isle of Arran Distillers said that owing to the popularity of Machrie Moor, the heavily peated expression from Arran distillery, production at Lagg will be dedicated to producing heavily peated single malt.
James MacTaggart, master distiller for Arran distillery, said: 'Having been at capacity at Lochranza for some time, the prospect of starting production at Lagg is extremely exciting.
'The Arran malt continues to grow in popularity – the extra storage alone will enable us to lay down more of the award-winning Arran spirit.
'I'm also very much looking forward to expanding our peated range. By moving production of Machrie Moor and concentrating the distillation of peated malts on the south of the island, I'll also be freed up to create more of our extremely popular limited editions at Lochranza.'
Lochranza distillery itself is also currently undergoing building work, which has so far included the installation of four new stills capable of producing 700,000 litres of spirit per year, as well as a complete redesign of the visitor centre.
The company anticipates that visitors to its two distilleries will increase by 50% to more than 165,000 by the time the Lagg site is open in 2018.
Euan Mitchell, managing director at the Isle of Arran distillery, said: 'Visitors to Lochranza have been growing year-on-year making the Lagg site of even greater importance.
'By 2018, we hope to be extending the same warm welcome welcome on the south of the island that visitors enjoy at Lochranza.'
Arran distillery, the island's only single malt distillery, was built at Lochranza in 1995. A legal distillery ran at Lagg from 1825, but it closed in 1837.
In August 2016 the group reported a 25% increase in profits during 2015, while turnover rose 13% to £5.5m.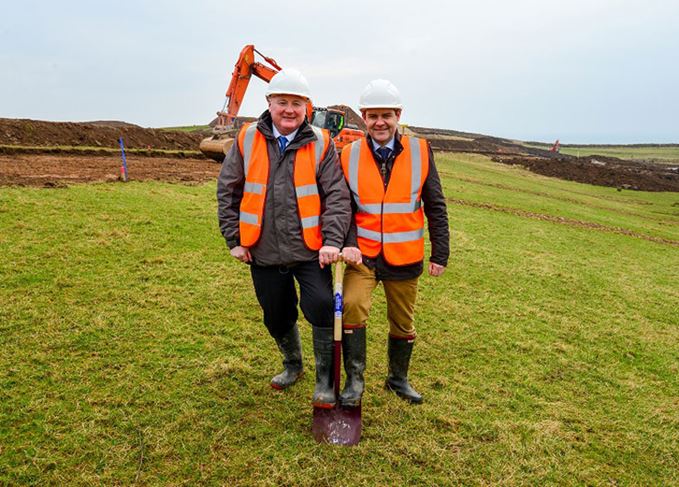 James MacTaggart (left) and Euan Mitchell break ground at the Lagg distillery site