One of Scotland's most renowned paintings, The Monarch of the Glen by Sir Edwin Landseer, could remain in the country's possession following an agreement between current owner Diageo and National Galleries of Scotland (NGS).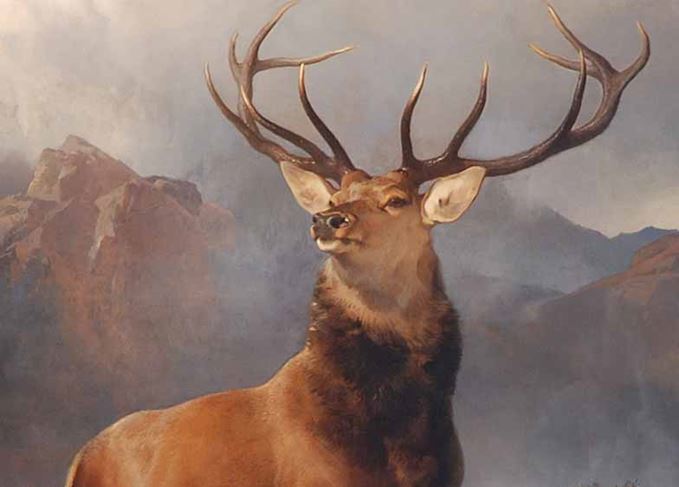 The news follows the revelation earlier this month that the 19th-century artwork would be auctioned at Christie's in December but, in the face of strong criticism, Johnnie Walker owner Diageo has backtracked on the plan, agreeing to donate half the estimated market value of the painting – £4m – to help NGS acquire the famous piece.
Now the sale of the artwork has been postponed, allowing NGS four months to raise the remaining £4m needed to purchase the painting, potentially placing The Monarch of the Glen in public ownership for the first time.
Sir John Leighton, director-general of the NGS, welcomed Diageo's decision, saying: 'The Monarch of the Glen is an iconic image which is famous across the world.
'The ideal home for such an important and resonant picture is the Scottish National Gallery, where it can be enjoyed and admired by millions of visitors in the context of the nation's unrivalled collection of Scottish, British and European art.'
The Monarch of the Glen was painted in 1851 and was purchased by Sir Thomas Dewar in 1916. Since then, it has been used as a trademark for John Dewar & Sons and Glenfiddich whiskies, as well as Pears soap and Baxter's soup.
The painting came into Diageo's possession when the company purchased Dewar's in 1997. The following year, Diageo sold the brand on to Bacardi, but the sale did not include additional assets – meaning Diageo retained ownership of the artwork.
The Monarch of the Glen has been on long-term loan from Diageo to the NGS in Edinburgh for the last 17 years.
If the NGS is not successful in raising the additional funds needed to purchase the painting, it could be sold to an overseas bidder.
Fiona Hyslop, Cabinet Secretary for Culture, Tourism and External Affairs in the Scottish Parliament, said: 'I am pleased to welcome this plan to keep the iconic Monarch of the Glen on public display in Scotland for all to enjoy.
'Recent reaction to news of its auction underlined the importance of this painting and I'm pleased the National Galleries and Diageo have agreed a plan to ensure its long association with Scotland can continue.'