Independent bottler Hunter Laing is releasing six Islay whiskies at the Fèis Ìle festival to celebrate the start of building Ardnahoe distillery.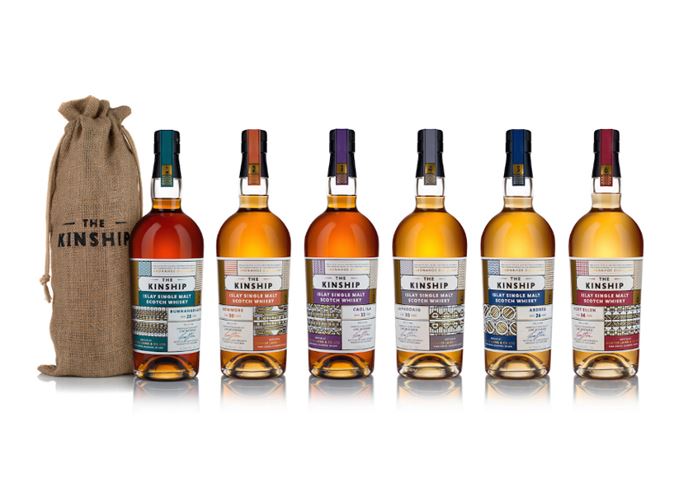 The collection, called The Kinship, is made up of six single cask Islay whiskies with a combined age of 181 years, chosen by Ardnahoe production director Jim McEwan, the former Bruichladdich distiller who came out of retirement to help establish Ardnahoe – set to be Islay's ninth whisky distillery when it opens in 2018.
The Kinship whisky range comprises:
McEwan said: 'The whiskies in The Kinship range are a tribute to the brotherhood of Islay distilleries, of which I've been fortunate to be a part for most of my life, and now once again with Hunter Laing as we extend the Islay family with the establishment of Ardnahoe.'
The Kinship range will be available to purchase at the new Ardnahoe shop in Islay House Square, Bridgend, from 10am today (26 May). The shop will remain open for at least a year while construction at Ardnahoe is completed, and will stock other Hunter Laing whiskies.
All six whiskies will be available to sample at two Ardnahoe tastings hosted by McEwan during the festival on 30 May and 1 June.
Tickets cost £150 and can be purchased online from Hunter Laing.