A rare bottle of Suntory's Rolling Stones 50th Anniversary blend and whiskies salvaged from the SS Politician are the highlights of a Bonhams fine whisky auction being held in Edinburgh on 5 June.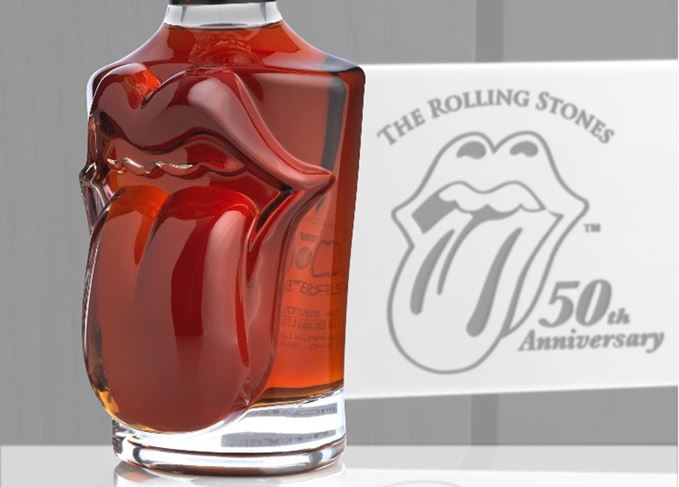 The Rolling Stones whisky, which was released in 2012 to celebrate the anniversary of the group's formation, is expected to fetch £25,000-35,000.
Suntory's Rolling Stones 50th Anniversary expression is a blend of whiskies that were distilled during milestone years in the rock group's history.
The Japanese blend contains a Yamazaki malt distilled in 1962 – the year the music group was formed – that was aged in mizunara casks.
It also contains whisky that was distilled in 1971, the year the Rolling Stones' 'tongue and lips' logo was launched.
Bonhams whisky specialist in Edinburgh, Martin Green, said: 'Only 150 bottles of Suntory Rolling Stones 50th Anniversary whisky were ever released, and on the rare occasions they appear at auction there is always a great deal of excitement and interest.'
Six whiskies salvaged from the shipwreck SS Politician, which inspired the book and film Whisky Galore! form additional highlights of the auction.
The ship foundered off the coast of Eriskay in 1941, and local salvage parties from the island deployed imaginative plans to raid the ship's cargo while avoiding law enforcement.
The whiskies on sale – which include a Ballantine's, a VAT 69 and four bottles from Gilbey's – are each expected to fetch between £6,000-8,000.
All of the bottles were salvaged legally in 1990 and are accompanied by copies of the letter of declaration from HM Customs.
The whiskies were bottled around 1940, and each is stamped with the phrase 'Federal Law Forbids Sale or Re Use of This Bottle' around the shoulder.
This slogan appeared on all liquor bottles for sale in the US between 1935 and 1964, in an attempt to deter the spread of illegal or moonshine spirits.
Other highlights in the auction include a 40-year-old Bowmore presented in a crystal decanter and wooden case, and accompanied by a certificate of authenticity.
The limited edition expression, which is number 18 out of a total of 306 bottles created, is estimated to fetch between £15,000-17,000.
Other whiskies to go under the hammer include a Macallan single malt distilled in 1940 and bottled in 1981.
The expression, which comes in a wooden presentation case, is estimated to attract bids of between £12,000 and £14,000.
Another Macallan, distilled in 1938, is estimated to sell for £10,000-12,000 at the auction.