One of Scotland's most prominent whisky families has opened a new single malt distillery in Aberargie, Perthshire.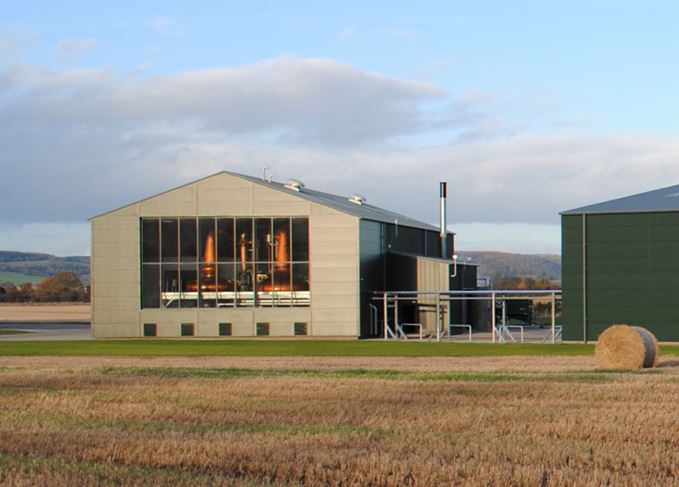 The Morrison family, which can trace its involvement in the whisky business back to the early 20th century, is now distilling single malt Scotch whisky at Aberargie distillery.
Located on the family's 300-acre farm, seven miles south of Perth, the Lowlands distillery is described as a 'barley to bottle' operation set up to produce a rich, fruity and waxy style of whisky, with the occasional peated run.
Aberargie uses barley grown entirely on its own farms, and a variety – Golden Promise – that has not been used by the whisky industry for several years.
While malting is conducted by Simpsons in Berwick-upon-Tweed, all other aspects of the operation take place on site, including maturation, blending and bottling in the newly-built adjacent bottling plant belonging to sister company Morrison & Mackay.
Aberargie distillery has the capacity to produce up to 750,000 litres of pure alcohol (lpa) each year, most of which will be destined for bottling as a single malt.

Working distillery: Aberargie began distillation trials for its 'rich, fruity and waxy' whisky in October this year

The first cask of Aberargie single malt was filled on 1 November 2017, however its first release will not be ready for sale for several years, and will only be bottled 'when we're happy with it'.
The distillery is operated by production director Allan Anderson, who joined the company from Ireland's Great Northern Distillery in May 2017.
Aberargie marks the Morrison family's return to distilling since Brian Morrison sold Morrison Bowmore Distillers – including Auchentoshan, Bowmore and Glen Garioch distilleries – to Japanese drinks group Suntory in 1994.
Owned and operated by Brian Morrison, his wife Kate and son Jamie under The Perth Distilling Company, Aberargie's opening comes just days ahead of Clydeside distillery, the Glasgow operation part-owned by Brian's brother Tim Morrison, which also began distilling in November.
Morrison Bowmore Distillers started life as Stanley P. Morrison, a Glasgow-based whisky brokerage founded by Brian and Tim's father in 1935.
Discover more about Aberargie distillery and its style of whisky in Whiskypedia.