Whisky fans are being given the chance to purchase one of the first casks of whisky produced at the soon-to-open Lagg distillery on the Isle of Arran.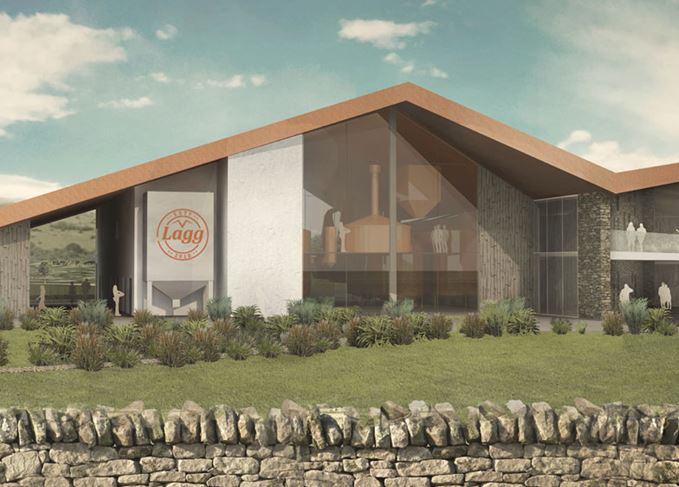 Isle of Arran Distillers has committed to sell 700 of the first casks filled at the single malt whisky distillery to the public.
The ex-Bourbon casks, priced at £6,000 each, will be filled with a new, heavily peated (50 ppm) single malt spirit once the distillery becomes operational in late 2018.
The casks will be left to mature for a minimum of 10 years, after which cask owners can either bottle their whisky or choose to continue the maturation process for an additional annual fee.
After 10 years maturation, owners can expect to yield around 280 70cl bottles of 46% abv whisky from their cask.
Isle of Arran master distiller James MacTaggart said: 'To own one of the first casks from a distillery is a rare opportunity indeed, and with my years of experience in the industry I firmly believe the Lagg single malt will mature into something truly magical.'
Cask owners will have their name displayed on the Lagg 'Wall of Fame' once the new distillery site is complete along with membership of the Lagg Cask Society, receiving a bottle of whisky from the first cask to be filled on site and a free stay at the Lagg Hotel.
'These casks will be the first to be filled on the south of the island in over 170 years, a continuation of a long and proud heritage of whisky making on Arran,' said Euan Mitchell, managing director of Isle of Arran Distillers.
'In releasing these casks, we are inviting people to join the Arran family and lay down an exclusive Lagg dram that they can call their own.'
Casks will be available directly from the distillery and online from laggwhisky.com, while the new distillery site and visitor centre at Lagg is expected to open in 2019.