R&B Distillers has discontinued its Borders single grain whisky after postponing plans to build a distillery in the Scottish Borders.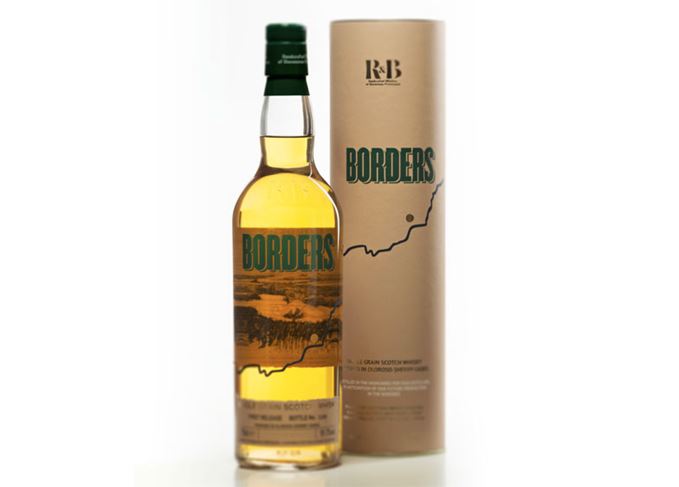 The blender and distiller, which operates the Isle of Raasay distillery, has further postponed plans to build a second distillery in Peebles.
The Borders single grain whisky was launched in 2015 as a precursor to the style of whisky its eventual distillery would produce.
However, while it still holds an ambition to build a site in the Borders, R&B Distillers has decided to 'focus on our Raasay distillery in terms of projects just now'.
Chris Hoban, brand ambassador for R&B Distillers, said: 'Eventually we hope to build in the Borders, but as this could be a wee bit in the future, we felt the Borders brand could cause confusion.'
In March 2018, The Three Stills Company opened its own Borders distillery in Hawick, returning Scotch whisky production to the region for the first time in 180 years.
R&B Distillers will now replace its Borders brand with a new, 'easy drinking' expression designed to 'redefine perceptions' of single grain.
The Tweeddale Grain of Truth, a no-age-statement whisky sourced from an unnamed distillery, has been matured in ex-Bourbon casks for an unspecified period of time and finished in ex-oloroso Sherry hogsheads for nine months.
The expression is designed to be easier to drink than Borders, being bottled at 46% abv rather than Borders' 51% abv, although both are made with the same mash bill – 50% wheat and 50% malted barley, for a flavour inspired by American whiskies.
Hoban said: 'We admire what whisky makers in the United States have done, and we felt the key to making a grain whisky with a lot of flavour was to focus on the mash bill: we decided to increase the barley and used wheat in the hope of bringing some spice to it.'

Easy-drinker: The Tweeddale Grain of Truth is described as young yet complex

Grain of Truth is designed to challenge perceptions of single grain by producing a 'young, complex' whisky without the associated harsh notes.
'Many people consider younger whiskies, particularly younger grain whisky, to be overly harsh and lacking flavour,' Hoban added.
'By looking at the mash bill and by [Sherry] cask finishing, we have produced a younger grain whisky that has a good amount of flavour and complexity, without the harsh notes that younger whiskies sometimes have.'
The whisky is said to contain 'rich and warming honey and orange notes' on the nose and 'a more complex flavour than typical grain whiskies' on the palate, with 'dark chocolate and Cognac' flavours.
Priced at £49.99, the whisky is available in the UK as a new addition to R&B Distillers' core range, and will be launched in the US and Germany later this year.
Hoban added: 'As Tweeddale is our established brand, it felt better to grow the range with Tweeddale Grain of Truth.'
The Tweeddale brand was originally conceived when R&B Distillers co-founder Alasdair Day discovered his great-grandfather Richard Day's Scotch whisky recipe book.
In 2009, Day ordered nine casks from the same nine distilleries his great-grandfather used in an attempt to replicate his original recipe, also titled the Tweeddale.
In 2015 the company held a public vote to decide the location of its new Borders distillery.
While Peebles was selected, R&B Distillers failed to establish a site in the area. Instead, work went ahead on building the Isle of Raasay distillery, which began production in 2017.