Japanese distiller Suntory is set to release a new blended 'world whisky' in what's viewed as a step toward transparency in Japanese whisky.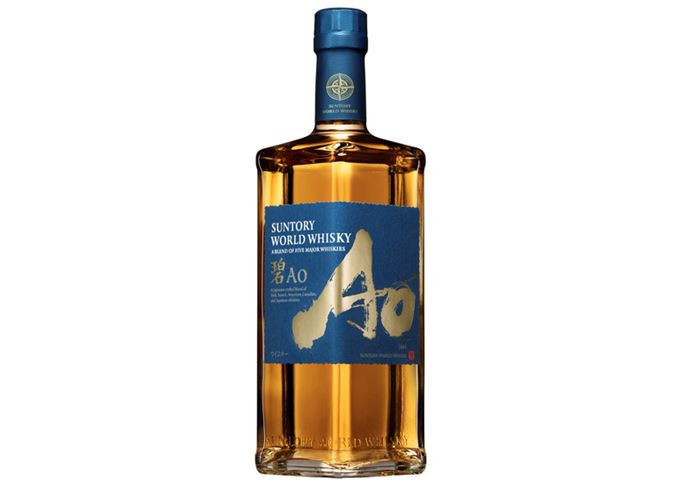 Suntory World Whisky Ao features whisky produced at the company's distilleries in five major whisky-producing regions – Scotland, Ireland, America, Canada and Japan.
Through its US subsidiary Beam Suntory, the company owns a number of global distilleries, including Bowmore, Laphroaig and Auchentoshan in Scotland, Kilbeggan and Cooley in Ireland, and the Yamazaki and Hakushu distilleries in Japan.
Bottled at 43% abv, Ao – which means 'blue' in Japanese and is named for the colour of the sea – is described as having a 'complicated and rich' flavour which is 'comfortably smoky'.
Set for release in April 2019, the expression will initially be available exclusively in Japan for 5000 Yen (US$50).
Japanese whisky transparency
The release of Suntory World Whisky Ao is thought to represent a step toward transparency for the Japanese whisky category.
Many distillers have experienced increasing demand for Japanese whiskies in the past few years, prompting some companies to remove several age stated bottlings from sale in an attempt to manage decreasing stocks.
At the same time, Japanese shelves have been flooded with an increasing number of imported whiskies purporting to be of Japanese origin, which is allowed by law.
Some of these products can be blended with up to 90% neutral spirit, and still be sold as Japanese whisky in Japan.
Blending of imported and domestic whisky is standard practice, even for the major producers, but very few clearly label their multi-nation blends as containing imported whisky.
Last year Suntory's chief blender Shinji Fukuyo told Scotchwhisky.com that it was the company's belief that 'actual products must not be different from the image of Japanese whisky that comes to the consumers' mind,' and that 'we basically think the term "Japanese whisky" should be applied to an aged spirit that has only been made in Japan.'
It is Scotchwhisky.com's understanding that negotiations to establish a definition of Japanese whisky and supporting regulations could be finalised by 2020.