Bruichladdich has unveiled Octomore Event Horizon – the oldest Octomore released by the Islay distillery – as its 2019 Fèis Ìle expression.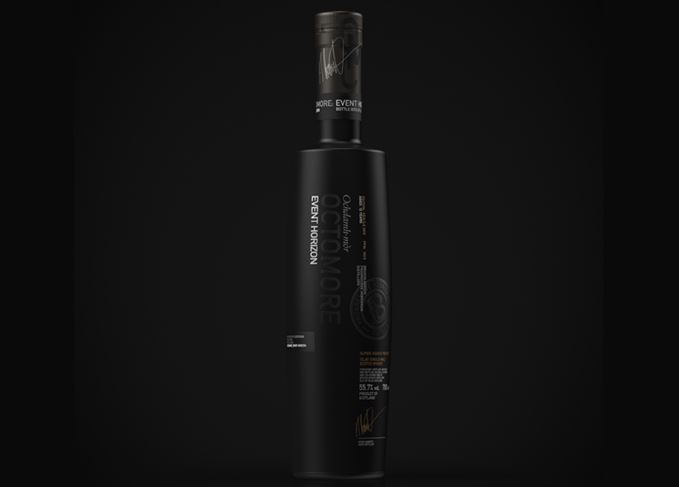 Octomore Event Horizon will be released exclusively at Bruichladdich as part of the distillery's celebrations for Fèis Ìle (24 May – 1 June 2019), an annual whisky festival that takes place on Islay.
The whisky was distilled in 2007 and has been matured for 12 years in ex-oloroso and ex-Pedro Ximénez Sherry casks from Fernando de Castilla in Jerez.
Bottled without chill filtration or colouring at 55.7% abv, the whisky is said to contain notes of 'huge smoke, dried fruit notes and an earthy, rounded presence on the palate'.
Bruichladdich head distiller Adam Hannett, said: 'Unlike younger expressions of Octomore this is less vibrant but it has even greater depth of flavour – tobacco, coffee, tar, leather and that earthy, dried-smoke quality.'
Octomore is a heavily-peated whisky produced at Bruichladdich, which also makes a medium-peated single malt called Port Charlotte and an unpeated expression named after the distillery.
A total of 2,000 bottles of Octomore Event Horizon have been produced.
They will only be available to purchase at Bruichladdich distillery on its festival open day of 26 May at £175 each, with a restriction of two bottles per person.
Octomore Event Horizon is made from malted barley peated to 162.6ppm, half the level of the distillery's peatiest release, Octomore Masterclass 08.3, which was released in 2017.