Scotch whisky tourism has hit an all-time high as distilleries welcomed over two million visits from tourists for the first time.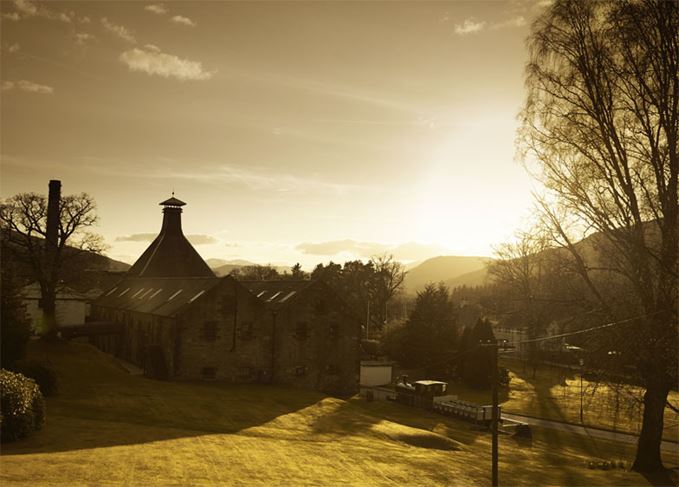 'Growing curiosity' about Scotch whisky, combined with a general growth in Scottish tourism, led to 2.05m visits to distilleries in 2018 – an increase of 6.1% on the previous year.
An additional 115,000 visits were made to Scotch distilleries during the year, with tourists spending an extra £7.43m compared to 2017.
The majority of Scotch whisky tourists hailed from the US and Germany, with an increasing number of trips made by visitors from France, Spain, the Netherlands, India and China.
The annual survey, compiled by the Scotch Whisky Association (SWA), revealed that since 2010, distillery visits have increased by 56%.
Karen Betts, SWA chief executive, said: 'The growing number of visitors to distilleries reflects in part the growth in tourism in Scotland in general, and people coming to Scotland want to see our local crafts and sample our local food and drink.
'But it also reflects a growing curiosity about Scotch whisky. Today's consumers want to understand and experience how their favourite blends and malts are made, to meet the people who make them, and to see which part of Scotland's beautiful landscape they call home.'
'Distilleries offer something of an antidote to today's fast-paced world, where visitors can see the slow, careful craft, rooted in a distinct sense of place, that creates Scotch whisky.'
She added that the popularity of distillery visits has also had a knock-on beneficial effect for Scotland's rural businesses.
'The growth in whisky tourism is also playing a crucial role in Scotland's rural economy, with more stays at hotels, more bookings at restaurants, and more customers for local businesses, helping communities to grow and prosper,' she said.

Whisky attraction: The new Johnnie Walker Experience is expected to boost tourist spend in Edinburgh by around £135m

According to a survey by the Association of Leading Visitor Attractions, Scotch whisky distilleries are collectively the third most-visited attraction in Scotland behind the National Museum of Scotland and Edinburgh Castle.
From a UK-wide perspective, there were more visits to Scottish distilleries in 2018 than to St Paul's Cathedral, Stonehenge or Westminster Abbey.
Fiona Hyslop MSP, Cabinet Secretary for Culture, Tourism and External Affairs, said the level of investment from the Scotch industry to grow whisky tourism is helping to boost the Scottish economy.
She said: 'Tourism is one of our key sectors and the spending and jobs associated with visitor centres and distilleries boost our economy, especially in more remote, rural areas.
'With investment across Scotland, from major firms such as Diageo in the new Johnnie Walker experience in Edinburgh, to Rosebank in Falkirk and Brora in the Highlands, it's a really exciting time for the whisky tourism sector.
'The Scottish Government is committed to working with partners like the Scotch Whisky Association to increase our tourism offer and encourage more people to visit our distilleries.'
Scotland is currently home to over 130 operational malt and grain distilleries, many of which have a visitor centre and offer tours.
Many new distilleries are building visitor attractions at the heart of their operation, while a growing number are now also collaborating to create whisky trails, making it easier for tourists to visit a number of distilleries within a small region.