Scapa distillery
Islands Single Malt Scotch Whisky
Once boasting the longest fermentation time in the industry at 120 hours, although the introduction of a seven-day distilling week has reduced this to up to 70 hours, Scapa's fruitiness remains prominent in the wash, and is further refined by distillation in a Lomond-style still. These stills were designed in the late 1950s in an attempt to create multiple different flavours from a single pot. The barrel-like necks contained moveable copper baffle plates which could be manipulated to create different levels of reflux. Today the plates have been removed, but the amount of copper in the necks is still massive. A purifier pipe increases reflux even further, and adds its usual oiliness. The result is one of the juiciest new makes in Scotland, a character that is enhanced by maturation in American oak and refill casks.
Region

Islands

Production type

Single malt

Distillery Status

Working

Brands produced here

Calchou
Scapa History
By the end of the 19th century there were three distilleries operational on Orkney: Highland Park, Stromness (both of which dated from the early part of the century) and, from 1885, Scapa. Any distillery built at this time was free to try and exploit the growing interest in blends. Scapa was no different. Indeed, it was built by a blender, Glasgow's John Townsend. It was damaged by fire in 1919, but rebuilt. In 1936 it was bought by Bloch Bros. [see Glen Scotia, Glengyle] who ran it for close on two decades before selling up to Hiram Walker which through mergers ended up as Allied Distillers. In 1959 a Lomond still was installed which ran as intended until 1979.
Production ceased in 1994 with occasional runs being done by the crew from Highland Park. In 2004, however it was released as single malt and a major refurbishment of the distillery began. In 2005 it became part of the Pernod Ricard stable and the refurbishment was completed. The new owners redesigned the packaging of the single malt and upped the age from 14 years to 16.
In 2015 a visitor's centre was opened and the introduction of a new, extended range was announced.
Timeline
1885

Scapa distillery is opened in Orkney by Macfarlane & Townsend

1919

The distillery is sold to the Scapa Distillery Co, but is damaged by fire in the same year

1934

Scapa Distilling Co. goes into liquidation and distilling ceases at the site

1936

Production resumes following the buy out by Bloch Brothers

1954

The business is sold to Canadian group Hiram Walker

1959

Hiram Walker rebuilds the distillery and installs a Lomond still

1987

Allied Lyons (later Allied Domecq) purchases Hiram Walker

1979

The Lomond still is decommissioned

1994

Scapa distillery is mothballed, although occasional runs are completed by the nearby Highland Park team

2004

A £2.1 million refurbishment project takes place; Scapa 14 Year Old is launched

2005

Refurbishment complete, Scapa becomes part of Pernod Ricard's portfolio after the group purchases Allied Domecq

2015

The distillery opens its first visitors' centre in April
Owners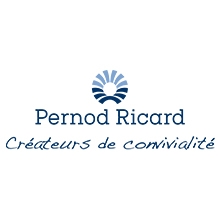 Parent company
Current owner
Previous owners
Contact
Address

Scapa Distillery




Kirkwall




Orkney




KW15 1SE




United Kingdom

Website

Phone

+44 1856 876585

Visitor Opening Hours

Monday

9.30am to 5pm

Tuesday

9.30am to 5pm

Wednesday

9.30am to 5pm

Thursday

9.30am to 5pm

Friday

9.30am to 5pm

Saturday

9.30am to 5pm (summer)

Sunday

9.30am to 5pm (summer)
Missing Information?
We strive to provide the most up-to-date and accurate information possible, but if you think we have missed something or you have an image you'd like to share, then please let us know.
Get in touch