The Whisky Exchange is releasing a series of Scotch whiskies in celebration of the London Whisky Show 2019, with 'magic' labels only legible under UV light.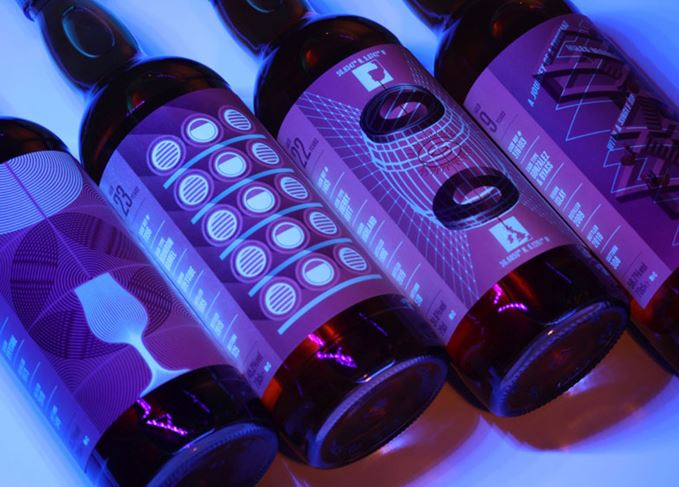 To mark the 11th year of the show, held at Old Billingsgate on 28-29 September, the online retailer has bottled four whiskies in a new series titled, The Magic of the Cask.
In what the Whisky Exchange believes to be an industry first, the four bottles feature labels with information and designs only revealed under UV light.
A special UV torch is included with each purchase.
Raj Chavda, creative director for The Whisky Exchange and who designed the labels, said: 'I am fascinated by the magic of the ageing process – you fill a cask with clear spirit and through unseen alchemy it's transformed into something amazing.
'I wanted to reflect this magic trick through these labels, using special printing to give you a thrilling glimpse into the process hidden inside.'

Celebratory bottles: The four whiskies are being launched to mark the 11th annual London Whisky Show

The four whiskies include a Caol Ila 9 Year Old (£84.95), matured in a 'very old' ex-Sherry cask from Gonzalez & Byass and bottled at 58.7% abv.
The whisky is said to have aromas of citrus zest and earthy mushroom, with notes of wood smoke, liquorice, orchard fruit and chocolate on the palate.
A Ben Nevis 22 Year Old (£165) has also been bottled at 51.6% abv, having been matured in a refill Sherry butt for notes of 'fresh and candied fruit'.
A 23-year-old Imperial (£165) has been matured in an 'inactive' ex-Bourbon barrel, letting the now-demolished Speyside distillery's character to dominate.
Lastly, a range of malt whiskies have been vatted and filled into a single refill Sherry butt for 14 years for a 45-year-old blended malt (£450).
Bottled at 45.1% abv, the blended malt is said to have notes of brown sugar, nutmeg, fruitcake and damp oak.
The four bottles will be available to purchase at the Whisky Show, with a number available online and in the Whisky Exchange's London shops after the event.