Johnnie Walker is to become the first Scotch whisky to print nutritional information on its label, as its owner, Diageo, introduces new labelling guidelines for its entire portfolio.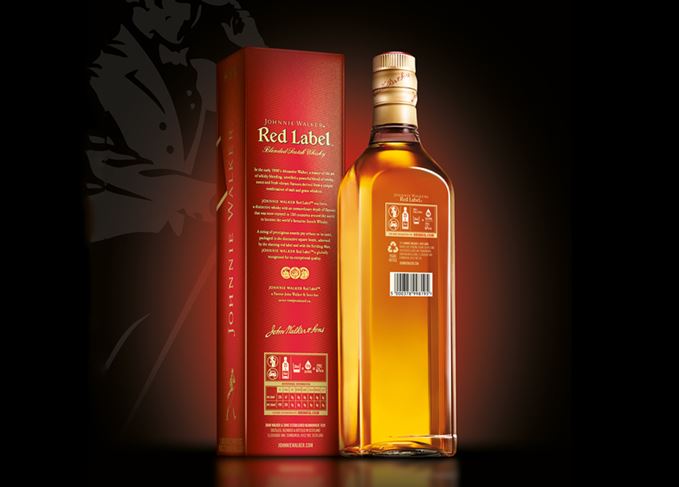 By the end of the year, around 30 million bottles of Johnnie Walker Red Label will feature alcohol content and calorie information on their labels.
The new labels will be extended to Johnnie Walker Black Label, Double Black, Gold Label Reserve, Platinum and Green Label in the first half of 2017, while the rest of Diageo's Scotch portfolio, including its Talisker and Lagavulin malts, will be updated in due course.
The calorie and serving size information is being introduced as part of Diageo Consumer Information Standards (DCIS), which come into force today (1 July 2016) and apply to all brands in the portfolio.
Diageo formed the DCIS based on research of more than 1,500 consumers around the world, and reflect the way consumers have asked to receive information on alcohol content.
The majority claimed that when too much information is presented on a label it can be too confusing, and lead to them ignoring the information altogether.
However, the research also found that as well as alcohol information, consumers want to be able to find the calorie and sugar content, allergens and brand facts on the bottle label.

Johnnie Walker Red Label's nutritional information and hazard symbols will vary from country to country

To ensure the new labels are understandable across numerous markets and languages, particularly at a glance, each item of information is represented as a symbol.
Carolyn Panzer, director of Alcohol in Society, Diageo, said: 'The new scheme is simple, clear and attractive – and most importantly, it's based on what consumers want.
'Current labelling on most alcoholic beverages does not reflect how people consume alcohol and therefore does not allow consumers to understand how much alcohol is in their favourite drink or what is in their glass.'
The number and variation of symbols printed on the labels will differ according to country specific regulations.
Ivan Menezes, CEO of Diageo, said: 'We believe people should have the best possible information to make informed choices about what they drink: this includes alcohol content and nutritional information per typical serve. Johnnie Walker is one of our largest global brands, which means these new labels will arm millions of people around the world with clear information about what's in their glass and in a way they can understand at a glance.'
Diageo confirmed its plans to print nutritional information on the packaging of its entire drinks portfolio in October 2015, when Crown Royal Canadian whisky became the first alcohol beverage in the US to feature such facts.
The next products in Diageo's portfolio to contain the information will be Irish ale Smithwick's, and Guinness Draught cans sold in the Republic of Ireland.
Diageo has provided serving facts information about its brands on its www.DRINKiQ.com website since 2006.