Plans for a 'major transformation' of Clynelish and Cardhu's distillery visitor centres have been unveiled.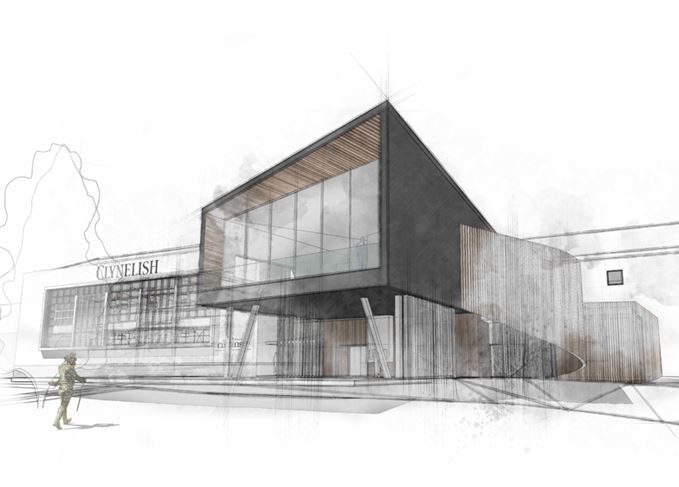 The plans, revealed this week to the distilleries' stakeholders and neighbours, have been proposed as part of spirits giant Diageo's £150m investment in its whisky tourism facilities.
Clynelish distillery, which is situated north of Inverness on the Sutherland coast, will receive a 'comprehensive upgrade' to its visitor centre, including the installation of a new bar and tasting area alongside 'enhanced landscaping' on the land surrounding the distillery.
Jacqueline James-Bow, Clynelish distillery brand home manager, said: 'Scotch whisky tourism is one of the major attractions driving economic growth in rural communities such as Brora.
'We are bringing investment and creating exciting new economic opportunities for the community.'
Clynelish is situated adjacent to silent distillery Brora, which is set to reopen in 2020 as part of a separate £35m investment by Diageo.

Speyside gem: Cardhu's visitor experience will be overhauled to tell a new story


Meanwhile, Speyside distillery Cardhu, located near Knockando, will receive a revamped visitor experience championing the story of Helen and Elizabeth Cumming, the women who established and ran Cardhu distillery in the 19th century.
The plans also include the creation of an orchard for visitors to enjoy, as well as improved access to the distillery itself.
Cardhu distillery brand home manager, Laura Sharp, said: 'The investment we are making here at Cardhu will add another jewel to Speyside's whisky tourism crown.'
Work on both distilleries is scheduled to commence later this year, subject to planning permission being granted.
Plans for renovations to Caol Ila on Islay and Glenkinchie in the Lowlands were also revealed last year, as Diageo intends to use all four distilleries to represent 'regional flavour varieties crucial to the art of whisky blending'.
The four redesigned visitor centres are to be linked to Diageo's planned seven-storey Johnnie Walker Experience in Edinburgh, encouraging visitors to the Experience to travel to Scotland's rural communities in a 'unique Johnnie Walker tour of Scotland'.