Scotch whisky has a tricky storm to weather in India, with a rife black market full of illicit – and lethal – liquor, and an eye-watering import tax pushing spirits prices sky-high. But Daniel Jones has noticed the winds of change sweeping across the nation, bringing with it a new generation of whisky drinkers and distillers.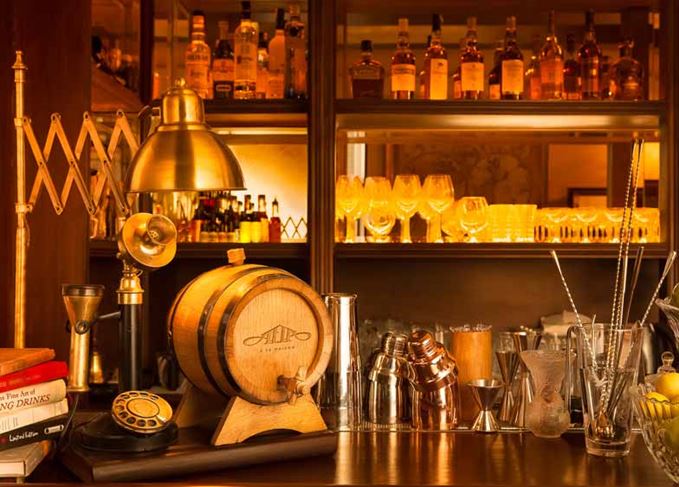 In recent years, the hushed whispers about India's whisky passion have been raised to a dull roar. It seems a week can't go past without another foray into the discussion of the eastern nation, and if it can – or will – be the new Xanadu of the Scotch industry.
But few (if any) have really ventured into the country to witness the life and times of the average drammer of this beautiful land, and just how many hurdles you have to jump before you can even get your hands on the good stuff.
Ultra-conservative members of government are pushing to ban the sale of alcohol around the nation, and at the same time the demand for quality Scotches elevates annually. Phillip Adams sums it up best in his 1999 publication A Billion Voices: 'It is always the bull cart holding up the BMW.'
India is a country at war with its own cultural identity. The religion, heritage and the nation's legacy of peaceful teetotallers holds strong with the older, less travelled majority of the country. Alcohol is seen as taboo; drinkers are drunks who prowl the streets at night looking for women travelling alone, or unwary tourists straying too far from their hotel.
Sadly, this stereotype often portrays an unfortunate truth and the production of a crude molasses spirit, sold under the guise of 'whisky' and available for INR150 (US$2/£1.50), fuels the trend. What makes this matter worse is that a lot of these poor souls also work in the transport industry, often in charge of trucks, taxis and auto-rickshaws, and frequently ending lives as a result.
India has one of the largest populations in the world, with more than 1.2bn people estimated as of 2015 (but with no current method of tracking the millions of homeless and impoverished, we have no real clue), hundreds of millions of whom populate just a handful of cities spanning the country.
Adams once again hits the nail on the head when he describes the operation of India as 'the incessant battle between bureaucracy and anarchy', and nowhere is this struggle more present than in the alcohol business.
Each year, India consumes more whisky (of all types) than any other country in the world, and yet the price of imported goods here (due to a whopping import tax) is higher than any other, meaning that even your average-priced regular drams cost a lot more here than they do at home. A 60ml serve of Talisker, for example, can set you back upwards of INR1,700 (US$25/£19).
Despite this, the popular drops around town are an impressive collection that would look good in any cabinet – Balvenie has been on shelves for a very long time and the 12- and 14-year-old expressions put up solid numbers every year. Glenfiddich's market share has dropped in recent years but, with the introduction of the Most Innovative Bartender competition, that could well change.
Right now, the best barley in the business goes to Talisker and The Glenlivet, with both sharing huge popularity in wedding and business function contracts. Weddings might seem paltry to us, but when the guest list is 5,000-strong and the father of the bride wants a bottle of whisky on every table, the numbers skyrocket.

Service with a smile: Bartender Rahul Chettri is well-known for his work at À Ta Maison

None of these, however, hold a candle to the biggest force in the Scotch whisky market: Johnnie Walker. It's no secret that the 'Striding Man' is the people's choice in India and that it has been that way for over a century.
Walker accounts for more than half of all Scotch imported into the country. Black Label is by far the most popular, as it is seen by the lower classes as a luxury and by the wealthy as a must-have commodity. At INR3,700 (US$55/£41) a bottle, it's undeniably expensive, but that doesn't seem to matter.
Changes to the Indian consumer mindset are also having an impact. The new generation of youthful millennials are opening their eyes to the brave new world outside their borders. With travel becoming cheaper and education becoming more accessible to even those of lower castes, more and more bars with global influences are opening across the nation.
As in the world of fashion, trends and fads reign supreme, often mingling together with equally mixed results. I recently walked into (and promptly out of) a molecular cocktail café-cum-nightclub, with a Playboy bunny theme (with no bunnies, because provocative clothing is not allowed) and a penchant for gold trim and leather couches. The children's play area was a nice touch.
The 'Indian style' of serving whisky is equally unique, and enough to turn the heads of any Westerner watching. A 60ml serve is poured into a tall glass and filled to the brim with room-temperature water. If it's hot, a little wet ice is sometimes added. (I know...)
The younger generation is also at odds with itself, with half of the population opting for the drams their fathers drank, and the other, more adventurous half experimenting with the latest premium spirit to be seen drinking: vodka.
So, on one half of the great wealth divide we have a cheap, potent spirit being abused by the impoverished with deadly results, while others are only concerned about appearance and splashing ridiculous sums of money on what is all the rage right now.
The places that accommodate those in the middle are few and far between, but are hosted and staffed by truly dedicated individuals. The hospitality scene is full of happy, smiling people who are happy to talk all things whisky for hours on end, and the cocktail scene is making leaps and bounds with every year that passes.
Whisky brand ambassadors are travelling from Shimla to Chennai, educating staff and guests alike. Cocktail training programmes are getting bigger and bigger each year, and the local hospitality professionals are growing more confident in their abilities and knowledge as this happens. The meek and silent subservience of the typical Indian waiter or bartender is being replaced by a human being with a voice, and that voice tends to know a thing or two about Scotch.

Blue Bar: New Delhi cocktail bar and nightclub situated in the Taj Palace Hotel

The speakeasy trend dominates the hipster-esque middle ground of Indian socio-economic hospitality, and it seems that wherever you go you can always find a 'hidden' bar a little too easily.
These stand-alone bars are much cheaper than their five-star counterparts and always have a modest collection of affordable favourites, with one or two diamonds in the rough here or there.
The financial no-man's-land that this micro-niche has strayed into is the reason why they find themselves with the smallest collection of good stuff made available to them, and it is here that cheaper blends such as Black and White, Ballantine's, J&B and Grant's find their market share.
To sum up, the Scotch and whisky scene in India is still a turbulent one – a wild, wild east, if you will. The push for dry states is a knee-jerk reaction to cheap liquor being abused by an uneducated minority, but unless the taxation of quality imported product is reduced, that won't change any time soon.
Nonetheless, there is light at the end of the tunnel: a handful of distillers who are dedicated to improving the quality and international recognition of Indian whisky across the globe. If you ever see a bottle of Amrut or Paul John on the shelf, don't be scared to give it a go; you will be supporting an industry that genuinely wants to improve itself.
You may even find that bull cart might just move a little for your BMW.