The turn of the seasons from winter to spring signifies the start of new life for many species, including the beginning of lambing season. Flavours can differ greatly from one region to another but, however you choose to cook your lamb, resist the temptation to over-complicate recipes, advises Martine Nouet.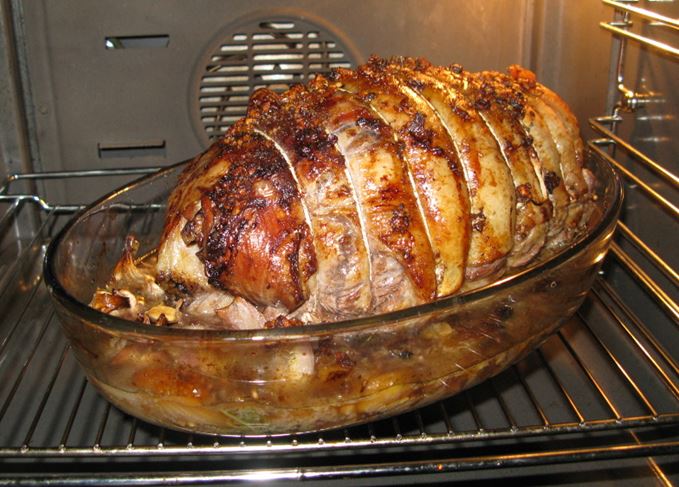 In many countries (especially Catholic ones) Easter marks the start of 'lamb season'. A roasted leg of lamb generally features on Easter lunch menus. Together with early vegetables and the first strawberries, it epitomises spring cuisine.
But before putting on your apron and checking your whisky cabinet for the best pairing, it's important to have a clear idea of what we mean by 'lamb'. There is a big difference in the taste and quality of the meat according to the age and origin of the lamb. Furthermore, definitions and regulations differ a lot from one country to another.
To keep it simple (or less complicated, shall we say), I will only consider European lamb, which has some interesting labels of origin.
First of all, until what age is a sheep a lamb? A lamb is a sheep less than a year old, generally slaughtered between the ages of 4-12 months and without any permanent incisor teeth in wear. Within that category, there is quite a difference in size and taste. Younger – hence smaller – lambs will be more tender. The paler the colour of the meat, the younger the lamb is.
The British call 'hoggets' a juvenile sheep, which has no more than two permanent incisor teeth in wear. It may happen that hoggets are sold as lambs, although they shouldn't be. We will call them 'old lambs' and their meat has a stronger taste, more reminiscent of mutton, the third category, which has more than two incisor teeth in wear.
'Spring lamb' is defined as a milk-fed lamb, usually three to five months old, born in late winter or early spring, and sold before 1 July.

Islay lambs: The meat is sold by local butchers on the island, but the farm is never specified

Now, the weather conditions specific to each country make a difference. If a spring lamb can be enjoyed at Easter in France, it certainly cannot be in Scotland as the lambing season starts in April. In Northern Britain, you need to wait until late June/July to taste the spring-born lambs.
Less common in the UK than in France (and much sought-after), the salt marsh lamb has a taste of its own – and a higher price. It is strictly controlled in France under the registered designation of origin (AOC). It is called 'agneau de pré-salé' (salty field lamb) and comes either from Le Mont Saint-Michel or La Baie de Somme, north of Normandy. The sheep graze on salt marsh in coastal estuaries that are washed by tides. These pastures bear a large variety of herbs and grasses, which give the meat its specific taste.
In Le Mont Saint-Michel, they are called 'les herbus'. Sixty-seven species of vegetation have been identified, among them samphire and sea lavender. Nowadays, salt marsh lamb is growing in popularity in the UK.
Although salt marsh lambs have always been reared in estuaries and coastal regions, they are rarely sold as such. This is the case where I live, on Islay. Islay lamb is sold by local butchers on the island, but the farm it comes from is never specified. However, in the UK salt marsh lamb is identified – and sold as such – in some places such as the Gower salt marsh in Wales, or Morecambe Bay (Cumbria) or Bridgewater Bay (Somerset) in England. Salt marsh lamb from these regions can even be ordered online.
I can only recommend trying this tasty meat, which is hard to describe. With a hint of salt and a floral note, it is deliciously tender. Furthermore, the grass that the sheep graze on is totally wild and hasn't been treated with pesticides or fertilisers; a naturally organic meat – which is a bonus.

Ready for roasting: Go easy on the garlic – it'll ruin the whisky, advises Martine Nouet

How to cook spring lamb
The best way to appreciate the delicacy of spring lamb meat is to cook it very simply. The most popular cut of meat during this season is the leg. Early in the season, it will weigh 2kg. Just rub it with a mix of salt and pepper, add a sprig of rosemary, a little water in an earthenware dish and cook it in the oven, starting at a high heat (240°C/464°F) for 15 minutes then turning it down to 190°C/ 374°F. The cooking time is usually 15 minutes per pound.
Now the crucial point: what about garlic? Those who read my writing regularly already know the answer. Garlic is not compulsory with lamb. Chop shallots in the dish instead to give a rich flavour to the gravy. Your whisky will thank you.
If you have a barbecue (covered with a lid), throw a few sprigs of rosemary on the embers. But be mindful that the meat will cook more quickly than in the oven.
When it comes to the choice of vegetables to serve with a leg of lamb, it is tempting to choose the early greens spring has to offer. Broad beans would be my first choice. Flageolet beans are a must in France. But I also like the classic gratin dauphinois (garlic-free, of course) – perfect for all seasons.
Which whisky goes best with spring lamb?

A dram of whisky will make a good match – even more appropriate if the lamb is barbecued and the party hosted outside. There's something about outdoor drams that always makes them taste better. Spring lamb calls for a 'spring whisky', that is to say a light, fruity/floral single malt. A Sherried malt would overwhelm the meat, as the leg of lamb will be served with its natural gravy and not with a sophisticated sauce.

And what about a peated malt? It can be a good option – especially with a salt marsh lamb – but the iodine-rich, south coast Islay whiskies would be too powerful. A medium-peated Islander or Speysider will make a better pairing.

For instance, anCnoc the Cutter with its sweet, fruity profile and peated finish will offer a balanced match. Caol Ila 18-year-old has tamed the peat, and its oily, herbal character will find a bridge with the fat of the lamb.

If you choose a non-peated whisky, Glenfiddich 15-year-old or Cragganmore 12-year-old will bring out sweetness in the combination. If the leg of lamb is cooked with spices, Benromach 10-year-old and its malty, spicy profile will be perfect.