Spring is nature's time of awakening – a season of bright freshness and pastel tones. Time for raw, light and crunchy ingredients, says Martine Nouet, with whiskies to match.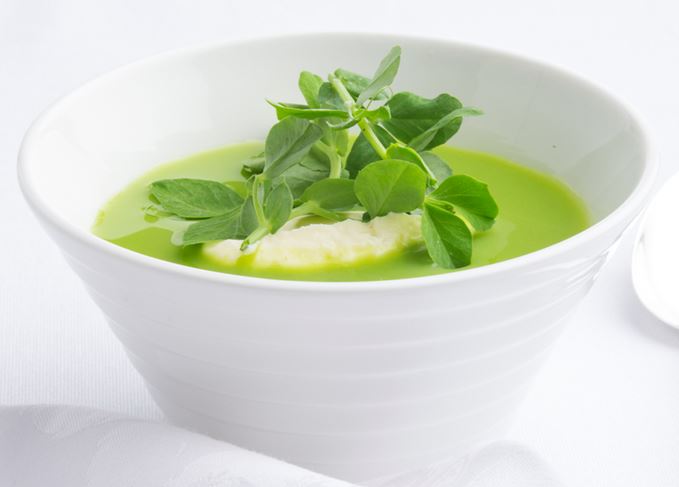 I have always pointed out the seasonal character of whiskies in my tasting notes. What is obvious in food and cooking is also evidently perceptible with whiskies. This is why my whisky and food pairing experiments are based around the four cycles of the year. When it comes to aromas and flavours – whether in drinks or in food – our emotions are extraordinarily linked to our senses, which are reactive to our physical and cultural environment.
If I had to sum up spring in one word – or rather two – I would choose: wake up. Nature is reviving, vegetation shows bright acid colours and flowers soft pastel ones. The air is light and fragrant. We feel full of vim; vital energies rise.
We want freshness, simple and straightforward flavours, enhanced by this revitalising, tangy kick of just ripe fruit and vegetables. Raw, light and crunchy ingredients convey the sensory identity of spring – exactly what a 'springtime whisky' will reflect.
I always associate spring with air: we breathe in the season, delighted by the fragrance of flowers breaking the neutral minerality of winter. Smell is the most active sense.
Spring tastes sour because fruit and vegetables are not totally ripe. It offers refreshing and light ingredients; this is why this season also symbolises for me youth and early morning. Green and pale yellow are the colours. Look at your whiskies: they are pale gold like the sun on a crisp morning.
Like Dave, I would describe spring whiskies as young, energising, refreshing, often with a fizzy mouthfeel or delicate and flowery. Accordingly, the dishes will offer soft pastel colours, fresh flavours and a mix of crunchy and creamy textures.
Early-grown vegetables – tender and crisp such as green peas, asparagus, broad beans, young carrots and turnips, radishes – can be cooked with fish, shellfish, veal or Easter lamb and seasoned with herbs and soft spices. The first strawberries are so tempting, rhubarb starts to grow in gardens, lemon curd gives a tangy twist to fruit.
When accompanying shellfish, it is interesting to serve the whisky chilled like a white wine. With smoked salmon and crunchy raw vegetables, even put the whisky in the freezer and serve it as an aperitif. The thick texture of the liquid contrasts with the crispness of the food. This opposition of textures generates amazing sensations.
Fresh, creamy and young cheeses, associated with herbs or fruit, complement spring whiskies perfectly. For instance, mix a fresh goat's cheese with an excellent olive oil and chopped chives.
In conclusion, it is important to avoid medium- or heavy-bodied whiskies, which release more oakiness and spiciness. Bourbon cask-matured young whiskies, peated or unpeated, find the perfect balance with what the spring market offers us.

Fresh flavours: Pearl barley risotto and spring vegetables (Photo: John Paul)

A SPRINGTIME MENU: APRIL IN KEW GARDENS
Whisky-flavoured minty green pea velouté
Pearl barley risotto and spring vegetables
Marshmallow ice cream and red fruit salad
Whisky-flavoured minty green pea velouté
Blanch 500g green peas; cook them in a vegetable stock. Blend to get a smooth texture. Put in the fridge to chill. Boil double cream with mint leaves. Leave to infuse, drain and cool. Whip the cream, adding a tablespoon of single malt. Serve the velouté in bowls, topped with the cream.
My choice of whiskies: Caol Ila Moch, Bruichladdich Laddie 10, Arran 10-Year-Old.
Pearl barley risotto and spring vegetables
A Scottish risotto using pearl barley instead of carnaroli rice, enhanced by fresh spring vegetables such as carrots, asparagus, peas, broad beans – all cooked al dente in a steamer basket. Fry chopped onions in oil and butter, add the pearl barley, stir and add chicken or shellfish stock. Season with salt, pepper, cumin and a pinch of chilli. Bring to a gentle simmer and cook for 50 minutes. Drain.
Warm up the carrots by frying them quickly in a pan with oil and butter, add a teaspoon of honey to caramelise them and a tablespoon of pine kernels. After five minutes, add the other vegetables and chopped coriander. Warm the pearl barley with the juice and zest of an orange. Stir, add the vegetables and serve with parmesan on the side.
My choice of whiskies: Balblair 2004, anCnoc 12-Year-Old, Compass Box Hedonism.
Marshmallow ice cream and red fruit salad
A symphony of pink for this delicate dessert... Make a fruit salad with strawberries and other red fruit, the juice of half a lemon, a pinch of pepper and a little single malt.
Make the ice cream. Melt marshmallows with double cream in a bowl placed over a pan of simmering water (a bain-marie). Stir until the marshmallows are completely melted in the cream. Remove from the bain-marie and allow to cool. In a bowl, whisk Greek yogurt with lemon juice. Add to the marshmallow mixture and place in the ice cream maker. To serve, top the fruit salad with a scoop of ice cream.
My choice of whiskies (I quite fancy a touch of Port wood maturation here): Cragganmore Distillers' Edition, Glenmorangie Quinta Ruban, Edradour Port Wood Matured.
These recipes are explained with more details in my book À Table: Whisky from Glass to Plate, published on 25 April.

Pretty in pink: Marshmallow ice cream and red fruit salad (Photo: John Paul)

Other suggestions
Scallop carpaccio with thinly sliced radishes, crab meat and a dressing made of lime juice, olive oil and a touch of wasabi
Salmon and ricotta profiteroles with chopped cucumber and carrots
Roasted salmon with a spicy crust on a bed of tender cabbage, served with fresh ginger and lemon buttery sauce
Rhubarb crumble
Strawberry and lemon curd charlotte
Tomorrow: Ryan Chetiyawardana talks spring flavours in whisky cocktails
Did you miss?: Dave Broom on whisky, seasonality and his choice of springtime drams