Johnnie Walker is giving whisky lovers the opportunity to design their own bespoke blended Scotch, complete with a personalised bottle.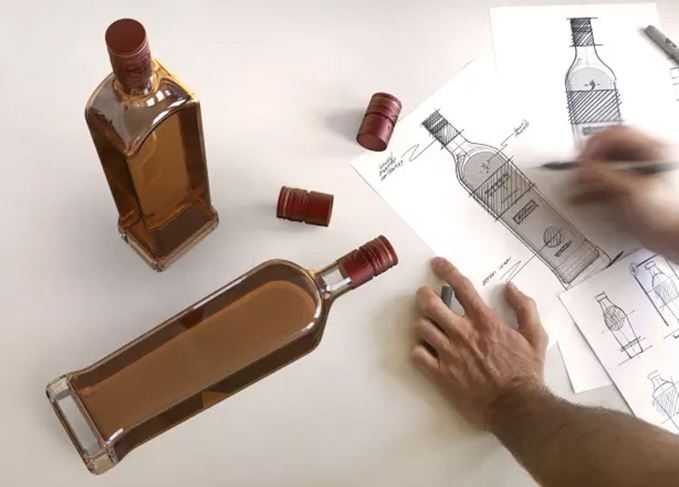 The world's best-selling Scotch whisky brand is launching Johnnie Walker My Edition later this year – the first expression that will be designed exclusively by whisky fans themselves.
Using the online blend tool, whisky lovers can create a blend that's suited to their preferred flavour profile.
They can then choose from a number of different options to design a bespoke label, engrave the bottle with personalised message, and even add a limited edition display case.
The options range from US$5 for use of the blend tool only, through to $359 for the Event Edition, which includes six personalised bottles.
Johnnie Walker My Edition is currently only available for pre-order via Indiegogo.
The brand's Indiegogo page states: 'Imagine a whisky crafted just for you – a true Scotch whisky but tailored to individual tastes, in a bespoke bottle that reflects who you are.
'We're still in development, but by backing our campaign now you'll be guaranteed priority access to My Edition when we launch. That means later this year, you'll be the first to use our digital platform to create your very own personal edition and get it delivered straight to your door.'

Gift idea: Johnnie Walker My Edition can be personalised with any name or inscription

The My Edition blends will be made by Johnnie Walker's master blenders using stocks of whisky from within brand owner Diageo's portfolio, including malts from Caol Ila, Lagavulin and Cardhu.
'Your own My Edition will be crafted by carefully combining these different whiskies to produce a blend that is perfectly matched to your unique taste,' the company said.
'Once you've crafted your personal whisky, you'll be able to customise the packaging it comes in, with a range of bespoke design options to craft a bottle that reflects your unique style using the latest technology.'
Johnnie Walker intends to ship all orders of My Edition by December 2017, ensuring bottles arrive in time for Christmas.