Johnnie Walker has launched a new variation of its Johnnie Walker Green Label blended malt, with a greater influence of smoky whisky from Islay designed to appeal to single malt drinkers.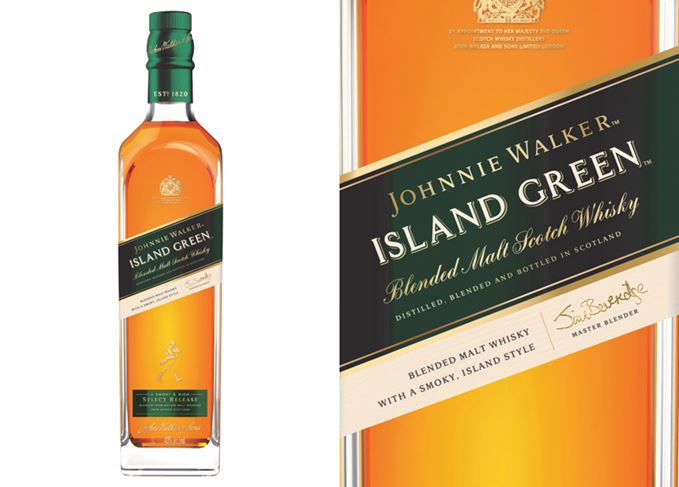 Named Johnnie Walker Island Green, the new blend will be available from July as a travel retail exclusive that brand owner Diageo is hailing as a 'true game changer for the Scotch whisky category'.
With a greater proportion of malt from Caol Ila distillery on Islay, Johnnie Walker Island Green is said to have a 'rich, fruity sweetness' that's complemented by flavours of peat smoke.
Jim Beveridge, master blender for Johnnie Walker, said: 'As whisky makers, we're passionate about flavour, and creating this exclusive travel retail variant of our blended malt whisky has given us an opportunity to showcase a rare blend of rich malts.'
As well as peated malt from Caol Ila, the no-age-statement blend also includes whisky from Clynelish, Glenkinchie and Cardhu.
Doug Bagley, managing director of Diageo GTME, said the release is designed to broaden the selection of malts available to shoppers in travel retail.
He said: 'The launch of Johnnie Walker Island Green is a true game-changer for the Scotch whisky category in travel retail.
'Malts is the fastest growing category in travel retail, growing at twice the rate of the overall Scotch category, but the scale of variants, ages and flavours can be overwhelming to shoppers.'
According to Diageo research, 70% of malt whisky consumers began drinking blends before moving into malts. Bagley added that Johnnie Walker Island Green would therefore 'act as an incredible signpost' for consumers looking to explore the category further.
Its release in July follows the recent re-launch of Johnnie Walker Green Label in global markets after a four-year absence in many countries.
Johnnie Walker Island Green will be available in one-litre bottles for around $60/£40.