Many whisky drinkers are happy to nurse a warming dram during the colder months, but switch to supposedly 'lighter' and 'more refreshing' libations once temperatures rise. But, as the Whisky Virgin discovers, there are plenty of thirst-quenching concoctions out there to ensure whisky stays on the menu when the heatwave hits.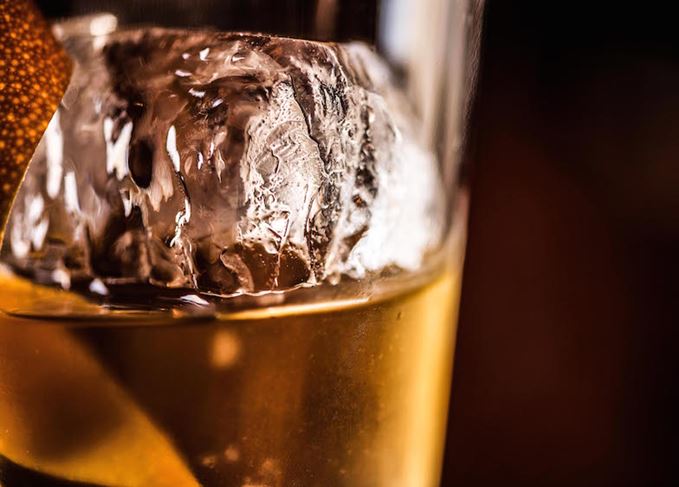 Hands up who's been enjoying this heatwave lately? And hands up who's not slept in about three weeks? Trust me, I feel your pain. Like a typical Brit, I've been wishing summer was here and, once it comes around, it's too much for me to handle.
London has been scorching, bruv, and I get it that not everywhere in the world is in summer mode right – not even everywhere in the UK (sorry Scotland) – but it got me thinking about how we approach whisky when the heat hits.
I don't know about you, but personally, when the sun's got its hat on, the types of drinks me and my mates reach for tend to be an ice-cold beer, a refreshing G&T, Pimm's, or a chilled glass of white wine, perhaps… but what about whisky?
How many of us are guilty of switching out the drams in favour of 'typical' summer drinks as soon as the weather warms up? Exactly – that's what I thought, bruv.
Whenever I've been out lately, it seems these are the beverages people are ordering without giving a second thought to whisky. I definitely feel like whisky is still seen as a 'winter warmer', shall we say, while most other spirits are free to be enjoyed all year round. What's that all about? We should be enjoying whisky no matter what the season is, am I right?
So, I started looking for options that would tick the boxes of summertime drinking: cold, refreshing and – for me at least – easy to make.
Well, the first drink that came to me was a no-brainer to tell you the truth – stick some ice in that dram! I know not everyone's a fan of whisky and ice – I'm a splash of water kind of drinker myself – but I'm telling you bruv, a couple of ice cubes to chill the whisky down is the one.

Simply perfect: The Whisky Highball is an ideal summer drink, and easy to make

So then I went to another tasting last month. Haig Club, innit, and they also have their Haig Club Clubman there. Now, their latest Clubman whisky's designed to be mixed with Coke, so of course I had to try it both neat and mixed – with lashings of ice as well – and, let me tell you, it was top. Thirst-quenching and bursting with vanilla flavours; perfect for those who like something easy-to-drink and a little sweet – which, you all know by now, I definitely do.
Then I started thinking about the classics and, of course, I had to mention the Whisky Highball; such a simple, aperitif-style drink that can be adapted for all different whisky styles. Try it as a pre-barbecue serve before your next outdoor gathering. I guarantee it will impress.
And then, bang on trend, I see the coconut water coming out. Coconut everything is huge right now, and I've started to see it crop up on bar menus as a popular whisky mixer too. I guess you could say it's similar to the Highball but again, if you're looking for something a bit sweeter to go with your whisky, then this mixer will be right up your street.
But one of my all-time favourite mixers is whisky and ginger ale, I could drink it for days. Mix it with a malt like Balvenie, or a blend like Dewar's – or go Irish and add a splash of Jameson, mate. A slice of lime in there gives it a little something extra too – just try it, what have you got to lose?
Basically, what I'm trying to say is: think twice before you dismiss whisky in summer, yeah? Forget this whole 'whisky's for winter' nonsense; there are so many ways to enjoy it even though it's baking outside. And, even if it's not, sometimes you just want something mixed, light and refreshing on those cold or rainy days.
But if you are somewhere with blue skies, then my main man, award-winning bartender Ryan Chetiyawardana, did an entire post dedicated to making summer whisky cocktails at home. Check it – and make sure you mix whisky into your summer plans this year.