Edrington's decision to close its West Kinfauns base on the outskirts of Perth brings the curtain down on a remarkable whisky history for The Fair City. Dave Broom reports.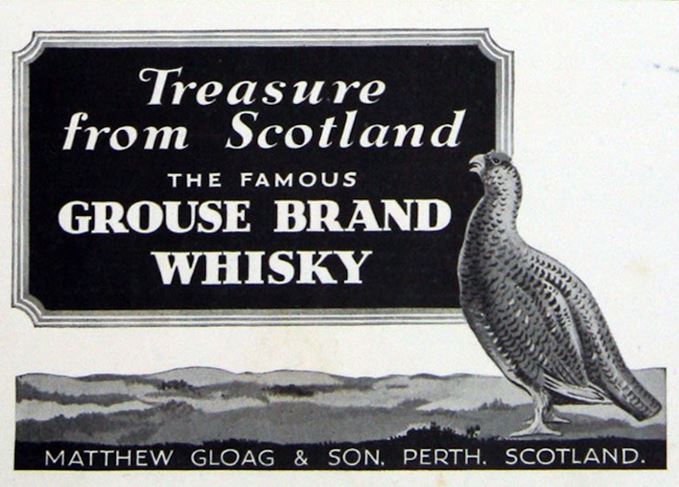 Perth's importance to the whisky trade was partly a result of social change and partly location. Perthshire is a fertile area, home to 44 distilleries in 1819. Although that number would eventually fall, the city's role in the burgeoning industry would do the reverse.
Scotland's popularity as a tourist destination was increasing, and Perth became a stopping-off point for middle-class travellers heading north. The lodges and hotels at which they stayed needed supplies of food and drink, one reason why so many grocers, and wine & spirits merchants sprang up in the city.
Among them were Arthur Bell, John Dewar, and Matthew Gloag. All would start blending whisky, establishing the foundations for the next generation, who would take their fathers' wares to the wider world.
In 1825, Thomas Sandeman opened a wine and spirit merchant in Kirkside selling, among other things, his relative George's new range of Port wines.
The Sandemans were an influential local family, followers of the Glassite sect of Christianity; 'Sandemanian' churches would be founded in Scotland, England and America. Arthur Bell's family belonged to the London church, and in 1845 Arthur was employed as a traveller for Sandeman's wine business. By 1851, he was a partner.
Matthew Gloag had been an assistant butler at nearby Scone Palace. He then moved to perform butler duties for James Patton, the Sheriff Clerk of Perthshire, where he met his wife Margaret Brown. In 1831, Margaret applied for a licence to sell wines and spirits in the shop below their home in Atholl Street. Four years later, Matthew joined the business full-time.

Tourism boom: Merchants like Gloag's sprang up all over Perth in the 19th century

In 1842, Matthew was asked to supply the wines and spirits for a banquet held to celebrate Queen Victoria and Prince Albert's royal visit to Perthshire. Sadly, the event never took place.
In 1828, meanwhile, John Dewar had walked from Shenval in Glen Lyon to Perth to take up a position as cellarman at his relative Alex McDonald's wine and spirit merchant in Castle Gable. In 1846. John opened his own shop, complete with bonded warehouse, at 111 High Street. The firm would stay there for the next 54 years.
Whisky was by now playing an increasingly important role in all three businesses. In 1848, the railway came to Perth, bringing with it more tourists and – more importantly from a business point of view – more goods from the Lowlands.
Over the next 20 years the railway would open up Speyside, allowing more distilleries to be built. Casks could now be transported more easily from the Lowlands, while whisky could be shipped south. Perth, where the railway lines split to go to Glasgow or Edinburgh, was now a railway hub – and a whisky one.
In 1870, William B Gloag took over his father's business, by then located at Bordeaux House, Kinnoull Street, and gave it a greater focus on wine and whisky. By the time his son Matthew took the reins in 1896, it was making blends of high quality – though sales were still mainly local. The Grouse Brand (as it was first named) appeared in 1897.
By 1895, Arthur Bell's whiskies were being sold on the Empire trade, and into France and Italy.
John Dewar & Sons, meanwhile, now under the visionary direction of John's sons, Tommy and John Alexander, was well on the way to becoming one of the three major blending houses (after John Walker and James Buchanan). Its High Street base was now too small and, in 1894, the firm moved to a large site on London Road, next to the railway, where whisky was bonded, blended and bottled.

Monument to success: Dewar's quickly became one of the 'big three' blenders

Whisky was part of the fabric of the city's life, work, architecture and sense of self. One element that stands out was the charitable focus of the firms. J A Dewar (who became Lord Forteviot in 1916) served as Perth's Lord Provost, was Liberal MP for Invernesshire, cleared the city's slums, built its gas works and established the charitable Forteviot Trust.
When he died in 1929, his obituary read:
'In many respects Lord Forteviot was the greatest man that Perth has ever produced.'
His brother Tommy donated Kinnoull Hill to the city.
Arthur Bell's son, A K, was equally philanthropic. In 1937 he founded the Gannochy Trust, having already funded the building of the Gannochy Housing Estate between 1925 and 1932 to provide 'inexpensive rented accommodation for the artisans of Perth and other deserving people in the area'. He improved the town's water supply, and as a keen cricketer (he was a close friend of Don Brandman) provided a cricket pitch and pavilion for the city. He also developed a woodland park at Scone.
Meanwhile, in a further philanthropic connection, Edrington, now owner of The Famous Grouse, is run by the Robertson Trust, a charitable foundation.
The 1920s and 1930s were a time of consolidation – Dewar's joined DCL in 1925 – but, as the economic situation eased, further expansion occurred.
Bell's began to buy distilleries – Blair Athol, Dufftown, then Inchgower. Dewar's was continuing its global growth. In 1958, it moved to a massive, 26-acre site on the outskirts of Perth at Inveralmond, which at its height employed 800 people.
Bell's was beginning to manoeuvre itself into a dominant position in the UK trade, thanks mainly to the efforts of Raymond Miquel, who became managing director in 1968.

Driving ambition: Bell's hoped to translate its UK market strength into export success

Two years later, on the death of Fred Gloag and his wife, Matthew Gloag became part of Highland Distillers, at which point The Famous Grouse started to be promoted as a premium blend. By the end of the decade, it was selling 1m cases.
Perth had become a city where people would navigate by whisky landmarks: Dewar's Corner (on London Road), the bottling hall at Inveralmond, Gloag's Bordeaux House, or Bell's offices at Cherrybank and the sports centre the firm donated to the city on the North Inch.
By the 1980s, Dewar's was one of the world's top-selling blends, Bell's dominated the UK market and was looking to export, while The Famous Grouse had become Scotland's favourite blend, with the wider world also on the radar. Perth could claim to be Scotland's most successful whisky city. This was, however, its zenith.

Whisky city: Dewar's helped make Perth prosperous – but it was not to last

Industry consolidation and a downturn in whisky sales was to start Perth's decline. First to go was Dewar's when, in 1994, its then owner United Distillers closed five distilleries and three bottling plants, one of which was Inveralmond, with 310 people laid off. Four years later, Bacardi bought Dewar's and, in 2000, opened its bottling hall/office complex in London Road, Glasgow.
In 1985, Bell's was bought by Guinness, which itself then bought DCL and then merged with IDV to form Diageo. Bell's base at Cherrybank was, briefly, the firm's UK sales and marketing headquarters, but in 1998 the decision was taken to transfer the function to Harlow, with the loss of 150 jobs.
All that was left of Bell's was the sports centre and the garden containing the Bell's National Heather Collection which had surrounded the offices. It closed in 2008.
When Highland Distillers morphed into The Edrington Group, it retained the Perth links, moving from the city centre to West Kinfauns. Now, all that will remain of Perth's remarkable whisky heritage will reside in the charitable foundations set up by its whisky barons.
With thanks to Jacqui Seargeant, archivist at John Dewar & Sons; Alia Campbell at the Diageo Archive; and Charlie MacLean.