The iconic red tower of Dumbarton distillery, once home to the Ballantine's blend, is being demolished to make way for over 150 new homes.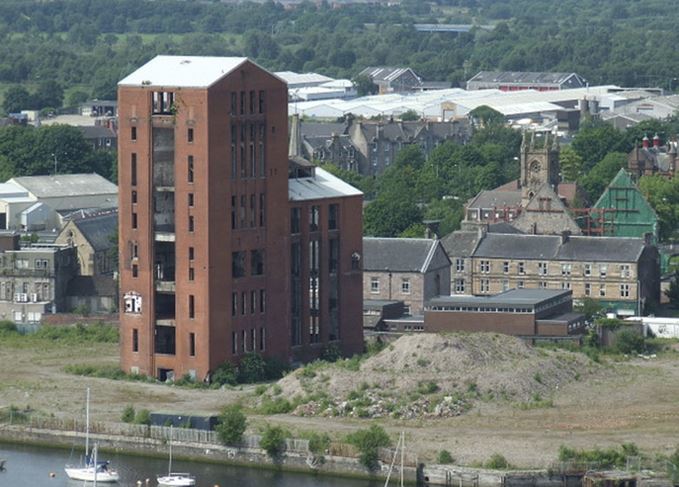 The 100ft tower, the last standing monument to the Dumbarton distillery complex in West Dunbartonshire, which housed the Dumbarton grain distillery and Inverleven and Lomond malt distilleries, is being razed by demolition crews over the next two weeks.
Property developer Cullross is working with Dunbritton Housing Association to create affordable homes on the site over the next 24 months.
The plans are part of a wider regeneration of Dumbarton town centre over the next 10 years, including new council offices and the development of a waterfront path linking Dumbarton Rock and Castle with the town centre.
Sephton MacQuire, chair of the board at Dunbritton Housing Association, said: 'This development on what is a prime site will go a long way toward meeting the need for high-quality houses for rent in Dumbarton. We have waited a long time for an opportunity to develop this site and bring much-needed affordable housing to Dumbarton.
'Opportunities like this are few and far between, and we look forward to delivering what will be a major improvement to the whole infrastructure of Dumbarton town centre.'
The tower was constructed by Hiram Walker in 1938 on the site of the old McMillan Shipyard to house Dumbarton's continuous stills and, while most of the distillery's buildings were demolished following its closure in 2002, the red tower remained.
While the tower has stood as an iconic reminder of the distillery complex, Dumbarton's most recognisable asset was the 'Scotch Watch', a 100-strong gaggle of Chinese white geese that patrolled the site to ward off would-be intruders.
The birds were used in promotional material to advertise Ballantine's, and even became a tourist attraction.
Following the closure of the distillery, the Watch was retired to live with an existing flock at Glasgow Green.
Planning permission for the new Dumbarton housing development is currently being considered by West Dunbartonshire Council.