Monkey Shoulder has released a new peated variant – Smokey Monkey – after repeated calls from bartenders for a smoky, mixable blended malt.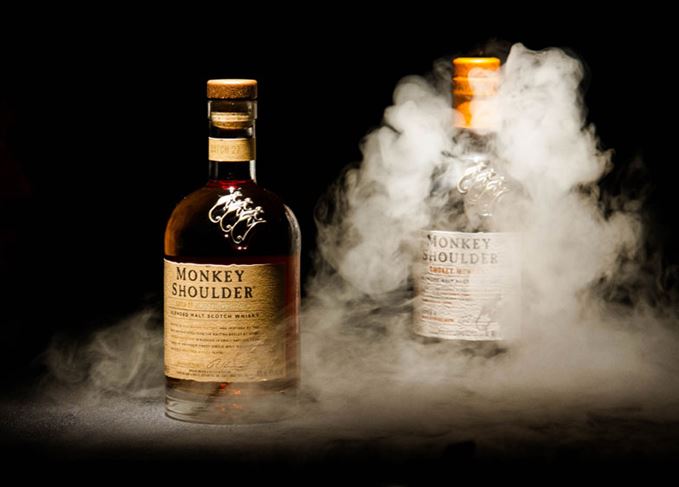 The blend of malt whiskies ­– one of which has been peated – is specifically designed to add a smoky twist to a range of classic Scotch whisky cocktails.
As such, the expression will only be available to purchase at selected bars in the UK and France from August, ahead of a rollout to additional bars around the world.
Joe Petch, Monkey Shoulder global brand ambassador, said: 'Smokey Monkey has been created largely because leading bartenders from across the world asked us to.
'We felt it was an opportunity to give something back to those who have supported Monkey Shoulder from the beginning, which is why it's just for them to start with.'
He added: 'We've also enjoyed mixing up the world of peated malt – and quite frankly, it needed that.'
William Grant & Sons, which produces Monkey Shoulder as well as single malts Glenfiddich and Balvenie, has worked with bartenders to establish Smokey Monkey as a sweeter replacement for traditional peated malts in cocktails such as the Old Fashioned, Penicillin, and whisky and ginger.
Produced using a proportion of malt whisky dried using Highland peat, matured in first-fill ex-Bourbon casks and bottled at 40% abv, Smokey Monkey is described by master blender Brian Kinsman as having notes of 'mellow vanilla, spicy and citrus hints of our original liquid, overlaid by a dry smokiness'.
He said: 'Monkey Shoulder fans will both recognise the familiar smooth character and enjoy exciting new cocktail serves it brings with it.'
One recommended serve is the 'peat and neat' – two drams of Monkey Shoulder and Smokey Monkey served side-by-side to allow the customer to blend their own whisky to their preferred level of peatiness.
Kinsman worked with a team of bartenders to create the blended malt, running through nine different variations before settling on a vatting that could be drunk neat and mixed into cocktails.
Petch added: 'We've been looking at doing a smoky Monkey Shoulder for about seven years, but really we've only been focusing on Smokey Monkey for the last 18 months. We spent a lot of time going back to the first principals of Monkey Shouler.
'Monkey Shoulder was the malt that introduced bartenders to mixing malt in the first place.'
The brand was first launched by William Grant & Sons in 2005 as a blend of three company-owned malts: Glenfiddich, Balvenie and Kininvie, although the provenance of its constituent malts will no longer be communicated to allow the group to lean on other malt whiskies 'when needed'.
In 2015 the Monkey Shoulder was voted the trendiest, and most requested spirits brand among the world's 50 leading bars, according to Drinks International magazine.
Customers requested Monkey Shoulder by name more than the likes of leading blend Johnnie Walker, or single malts such as Macallan or Glenfiddich.