A new 'extreme' whisky tour will take participants by foot, bicycle and kayak to visit 10 island distilleries over 60 miles, in just three days.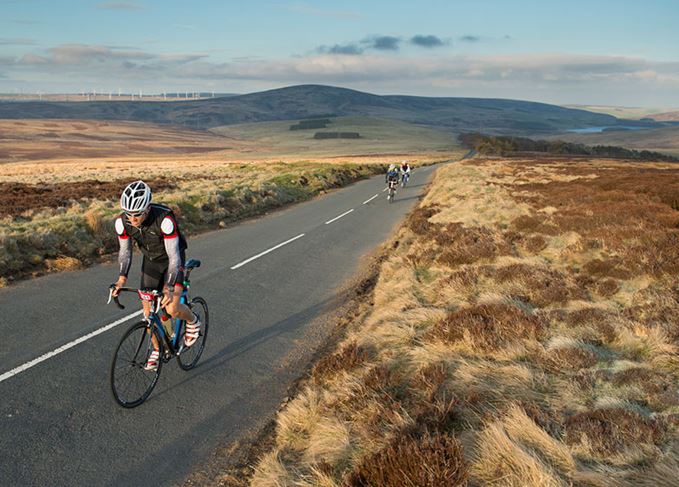 Project: Tour of 10 Malts, devised by UK firm Rat Race Adventure Sports, is a 'multi-discipline contest' in which participants cycle and kayak around Islay, visiting all nine distilleries – including the soon-to-open Ardnahoe, before kayaking to Jura in order to visit the island's sole distillery.
The tour will run from 13-15 July and is priced at £449 per person, including accommodation, a support vehicle and a miniature from each distillery.
'The Project is all about covering distance and joining the dots on the world's most famous whisky islands,' said Jim Mee, founder of Rat Race.
'This exceptional package mixes trips to these historic landmarks with short trekking stages and serene sea kayaking in some of the most stunning landscapes Britain has to offer.'

Paddle power: Take a different approach to touring Islay and Jura's whisky distilleries

Beginning at Kennacraig, participants will take the ferry across to Port Ellen to visit the 'big three' distilleries on Islay's south coast – Laphroaig, Lagavulin and Ardbeg – before cycling to Bowmore and kayaking across Loch Indaal to Bruichladdich the following day.
The race will then continue by bike around the rest of the island, taking in Kilchoman, Ardnahoe, Bunnahabhain and Caol Ila, before taking a 'tea-time trip across the sound' to Jura.
Participants will not receive full tours of each distillery, which will be used solely as checkpoints during the race.
'You'll struggle to complete the journey if you're nursing a hangover from the night before,' said Mee. 'But by utilising the distillery-to-distillery format you can make your way through one of the most picturesque and challenging landscapes the UK has to offer.
'There's no better way to share your experiences at the end of an exhausting day than with a wee dram in your hand.'
Rat Race Adventure Sports is the creator of specialist obstacle course races and adventure challenges.
The Tour of 10 Malts forms part of Rat Race's year-long Project: Explore, a series of monthly challenges in picturesque locations.
For more information visit ratrace.com/projectexplore.