Buchanan's has introduced a 15-year-old blended malt whisky as a permanent addition to its range – a first for the blended Scotch brand.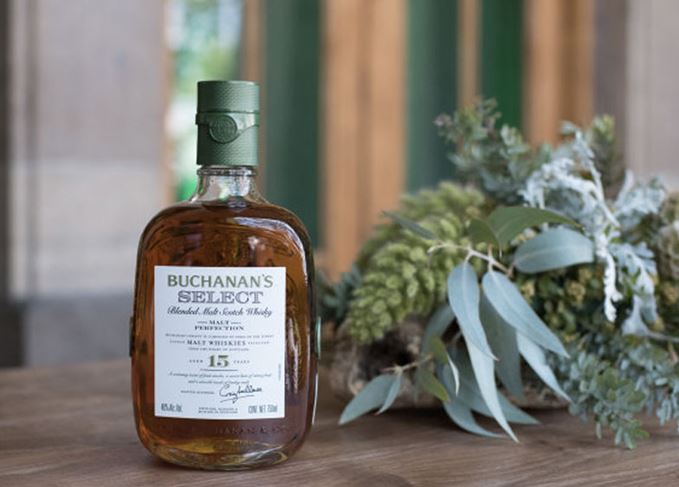 Buchanan's Select 15 Year Old is a 40% abv blend of single malts 'from the heart of Scotland', with a 'rich and complex' flavour.
The expression marks a new direction for Buchanan's, the 12th-largest Scotch whisky in the world, whose range is comprised of blended Scotch whiskies, including Buchanan's Deluxe, Master and Special Reserve.
'Buchanan's Select is unlike any other marque in our portfolio,' said Tara King, Buchanan's senior brand manager.
'The Buchanan's portfolio has always been comprised of award-winning liquids, and we are proud to introduce another highly regarded whisky to our collection.'
The expression launched in Mexico earlier this year, and is now being rolled out across key Buchanan's markets, including the US.
It was created by Diageo master blender Craig Wallace, who was responsible for several Singleton editions, as well as the more experimental Smoky Goat whisky.
He said: 'Buchanan's Select offers a combination of only fine single malts with great character and balance at the beginning, and evolves over caramelised notes to end in a persistent finish, marked by notes of toasted oak, initial aromas of caramel, walnut, light notes of apple and ripe pear.'
Buchanan's Select 15 Year Old will be available in the US and other key markets for around US$49.99 for a 750ml bottle.
Buchanan's isn't the only blended whisky brand to branch into blended malts in recent years.
Johnnie Walker reintroduced Green Label to several key markets in February 2016, following it up with a peated expression, Island Green, three months later.
Later the same year Chivas Regal introduced its new Chivas Ultis expression, a luxury blended malt designed to 'offer something a bit different to our consumers, but which is still very much Chivas'.
In August 2017 the Famous Grouse relaunched the Naked Grouse expression as a blended malt with a new 'accessible' recipe for millennials, while Ballantine's has also released three single malts under its brand name.