Aaron Chan's whisky passion began with Japan, but the Hong Kong-based bar owner has developed a broader passion for single malt Scotch, including Islay trio Laphroaig, Bowmore and Caol Ila. He spoke to Angus MacRaild.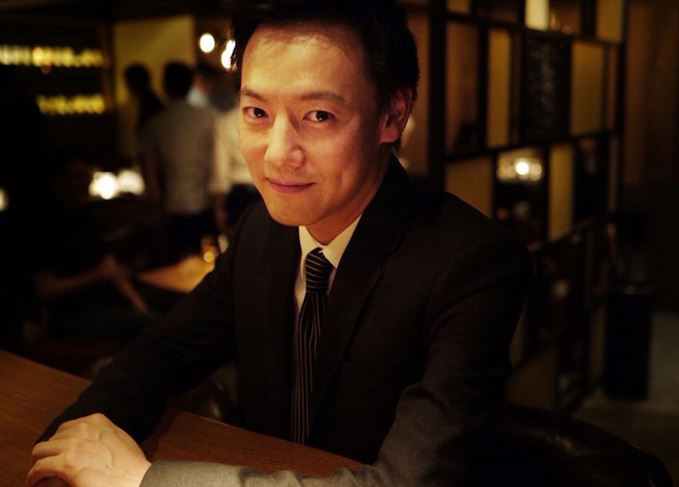 Who are you and what do you do?
'I am Aaron Chan, born in Hong Kong. I am in the food and beverage business. In 2015, I turned one of my restaurants into a whisky bar, Club Qing, together with my business partner Kennis. Club Qing offers rare Scotch and Japanese whiskies by the glass. We also offer our own private single cask bottlings.'
What whiskies do you collect and why?
'Simply put: anything good. As my preference towards whisky evolves over the years, so does my collection. I do not focus on specific distilleries, but collectively on good and old bottles.
'Nowadays I collect Hanyu, Brora, Port Ellen, Samaroli, pre-1980 Laphroaig, Bowmore and Caol Ila among others. And some old and obscure blended whiskies as well.'
How did you get into collecting?
'Around 11 years ago, a friend bought me a bottle of Hibiki 21 Year Old as a gift. I did not drink whisky at that time (not counting those Chivas and soda mixes in karaoke bars, of course).
'I didn't like the Hibiki at first as it was too strong for me, but then I needed to finish the bottle because otherwise it would permanently occupy a space in my cabinet. So I poured myself a glass from time to time with the sole objective of finishing it. Slowly, I got used to the strong abv and developed a liking for its aromas and flavors.
'Then I bought my second bottle during my vacation in Japan, this time a Yoichi 20 Year Old. I liked its characteristics and subtle smokiness. Soon I was buying all kinds of Japanese whiskies from Japan, all for drinking.

Full deck: The Hanyu poker card series unites Aaron Chan's passions for whisky and cards

'The idea of collecting whisky never came to my mind until I discovered the Hanyu Ichiro's Malt Poker Card Series. I have a strong obsession with poker cards – I started playing contract bridge when I was 12 and have won tournaments in Hong Kong. So, when I saw those beautiful Hanyu bottles with poker cards on them, I decided to attempt collecting a full deck. It was an insane idea, I admit.
'A few years down the road I met Emmanuel Dron, who introduced old and rare Scotch to me; they are completely different from Japanese whiskies and I instantly fell for them. I started collecting Scotch whiskies since that time.'
How has being a collector impacted the rest of your life?
'The impact is huge. Since I picked up whisky as a hobby, I travelled a lot more than before, visiting bars, shops, whisky fairs, events, distilleries. I have met a lot of people also passionate about whisky, many of which became my good friends. I even opened a whisky bar and bottled my own whiskies!'
Do today's crazy prices change the way you view your collection? Do you see it more as an investment?
'Sadly, yes. I still remember the days when I opened a 30-year-old Karuizawa at a very local restaurant, and treated half the bottle to a few total strangers on the next table. Those were the fun times.
'Today it becomes more difficult to open a rare bottle, because you know you need to spend two or three times more in the future to buy back another one.

Star line-up: Aaron Chan has built up a formidable private collection of rare whisky

'Luckily I still have my bar, where I can open good bottles for people who appreciate them (which includes myself). Of course, we need to maintain a margin, but at least the bottles are not stuck on a shelf for display for eternity.
'I have heard of people having an amazing collection, but they do not even drink whisky. They collect purely for selling later. This breaks my heart.'
What is the whisky scene like in Hong Kong? How has it evolved?
'Hong Kong started very late compared to Japan, Taiwan and Singapore. I remember when I first started drinking whiskies, there were almost no whisky bars in town. Retail shops only carried the basic regular expressions and whisky in general was considered your grandpa's beverage.
'It wasn't until about three years ago that people started diving into single malts. But Hong Kongers catch up pretty fast, thanks to the Internet. We do see more and more customers who are genuinely passionate and are willing to go beyond just the regular bottles.'
Has the enthusiasm for old bottles really taken hold in Hong Kong? Or is it still a niche passion?
'My opinion is probably biased, as I run a bar that offers old bottles and we do have customers that come solely for them. But objectively, taking the entire whisky-drinking population into consideration, I believe the love of old bottles is still a niche passion, and it will always be in Hong Kong.

Emmanuel Dron: The Auld Alliance bar owner introduced Aaron Chan to old and rare Scotch

'Regular drinkers have very little access to old bottles – you won't find them at retail stores, liquor stores or bars (except mine). People haven't seen much of them, not to mention tried them.
'On the other hand, new releases from popular distilleries were heavily promoted with huge marketing budgets. Novice drinkers will have a difficult time understanding why a Laphroaig 10 Year Old Filippi is 200 times more expensive than a Laphroaig 10 Year Old they saw at a retail store.'
There is a lot of talk about how the character of whisky has changed over the decades. What is your take on the subject?
'Nobody can deny the fact that whiskies produced nowadays are drastically different from those produced in the 1970s or earlier. There is already enough written about why it happened, so I won't repeat that here. Different drinkers develop different preferences on whiskies, based mostly on their experiences.
'To me, the old style is much, much better than recent releases, but again that's just my personal opinion and I am completely fine with people holding an opposite view. What makes me sad is the fact that people of future generations will not be able to taste this kind of whisky any more.'

Italian legends: Aaron Chan and business partner Kennis Ko with Valentino Zagatti (front left) and Nadi Fiori

Which distilleries do you think are producing the best whiskies today from a drinker's perspective?
'Caol Ila, especially those coming out from independent bottlers. Chichibu distillery in Japan is also producing exceptionally well-crafted whiskies nowadays.'
What are the most prized bottles in your collection?
'A full set (54 bottles) of Hanyu Ichiro's Malt Poker Card Series, the Bowmore 1955 Ceramic Jug, and perhaps the Bowmore Largiemeanoch 1967.'
What would be your 'holy grail' bottle to find?
'Caol Ila 1968 Samaroli, a real Port Ellen distilled before 1929, and a Karuizawa 1959 Single Cask (if it exists).'
What are the best whiskies you ever tasted?
'Hard question... The Laphroaig 1967 and 1970 Samaroli, Brora 1972 Rare Malts 58.7%, and Caol Ila 1966 Intertrade 58.3%.'
What has been the best whisky experience of your life so far?
'The first that came to my mind was visiting legendary collector Valentino Zagatti at his home. I bought his books many years ago and was amazed by his determination and passion. His is a very kind and friendly person and finally meeting with him face-to-face has been a very memorable experience.
'And then of course the road trip with Emmanuel Dron. We visited so many cities and bars in Japan one summer and we tried over 200 bottles of whisky, all of which were old, rare and/or legendary.'