Grand Metropolitan Profile
Grand Metropolitan was a UK-based, international hotel and catering conglomerate that diversified into areas such as home milk and dairy deliveries (Express Dairies), steak restaurants (Berni Inns) and gambling (William Hill and Mecca Bingo Halls). It entered the beer, wine and spirits markets through the 1972 purchase of two UK breweries including Watney Mann, which itself had recently taken over International Distillers and Vintners. In 1997, after more mergers and acquisitions, Grand Metropolitan finally merged with Guinness PLC to create the largest drinks company in the world, Diageo.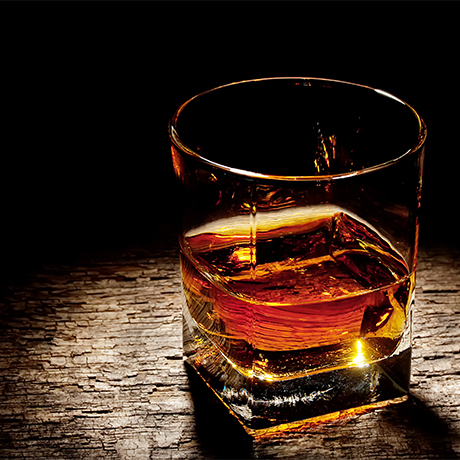 Grand Metropolitan History
Grand Metropolitan can trace its roots back to 1934 when the Mount Royal Metropolitan Association (MRMA) was formed. In 1957 it merged with Maxwell Joseph's Grand Hotels (Mayfair) Ltd and five years later adopted the name Grand Metropolitan Hotels.
Soon after the company began to diversify, firstly into industrial catering then dairy products through the acquisition of Express Dairies. Other acquisitions included the Berni Inn steak restaurant chain and Mecca Bingo Halls.
Come 1972 the company made its first move into the alcoholic drinks industry with the purchase of Brick Lane brewer Truman, Hanbury and Buxton, and Mortlake's Watney Mann. Some six months prior Watney Mann had acquired IDV which owned Justerini & Brooks (J&B) and W.A. Gilbey among others. This purchase immediately made Grand Metropolitan (as the company was now known) a major player in the Scotch whisky world.
During the 1980s, the acquisitions of the Liggett Group, J&B's American distributor, and Heublein Inc, an American wine and spirits producer and distributor, made Grand Metropolitan the world's third largest wine and spirits producer. In 1988 the company purchased the Pillsbury food company adding household food names such as Burger King, Green Giant and Häagen-Dazs to its portfolio. At the same time it began to sell some of its hotel and catering assets.
The company's change of focus from hotels and catering to branded foods, wines and spirits meant that by the 1990s the company had saddled itself with large restructuring costs and debt, just at the time the spirits market began to shrink, resulting in the further sale of non-core businesses.
Eventually, in 1997 Grand Metropolitan merged with Guinness PLC to form a company originally announced as GMG Brands. The name was soon changed to Diageo PLC, an imaginary title combining the Latin term for day and the Greek word for world.