Whether you're cutting down on alcohol or looking for some refreshing summer sips, there are plenty of great whisky drinks that don't compromise on flavour. Here, Lucy Britner highlights five longer, lower-abv whisky serves to see you through the heatwave.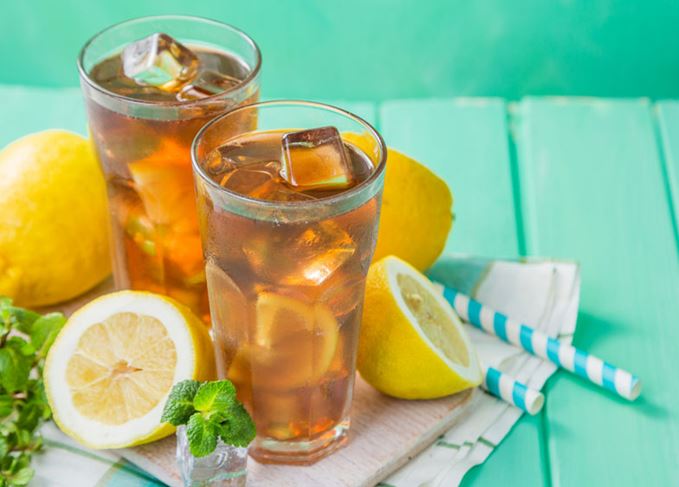 All hail the Highball. This wonderful, simple creation is the cornerstone of refreshing, lower-alcohol whisky serves.
Broadly speaking, a whisky Highball is a spirit base with a long, non-alcoholic mixer. The drink, which is hugely popular in Japan, is basically whisky's answer to the good old gin and tonic.
And, just like the G&T, the Highball has branched out over the years to become more than a straightforward spirit-and-mixer affair – though it's worth pouring yourself a basic serve of whisky and soda water, just to remember how refreshing and deliciously simple it can be (see below for ratios).
In fact, the Highball is so in vogue at the moment that, at a whisky tasting in Edinburgh this summer, top bartender Joey Medrington called the serve 'the next big drinks trend', as he revealed his latest drinks creations for the newly-released Johnnie Walker Black Label Origin Series.
'Highballs tap into the pull of light, refreshing drinks and also trends towards lower-abv serves,' says Medrington. They are also appreciated by drinkers and bartenders alike, he believes, outlining the 'pull of the drinker and the push of the bartender'.
If you're looking for ways to lengthen your whisky enjoyment while cutting down on your alcohol intake, try one of these refreshing Highball serves.
Speyside Highball

Summer twist: The classic Highball cocktail is given a sweet, syrupy addition

The new Johnnie Walker Black Label Origin Speyside expression offers light, fresh, fruity notes, says Medrington, who works as group bars development manager at Montpeliers in Edinburgh. He adds that the whisky's flavours are 'perfectly complemented with light and vibrant elderflower cordial and brought to life with a splash of soda'.
Ingredients:
50ml Johnnie Walker Black Label Origin Speyside
20ml Elderflower cordial
100ml Chilled soda
Method: Build in a rocks glass over plenty of cubed ice and stir gently. Garnish with elderflower and a lavender sprig.
The John Daily Show

Simple serve: The John Daily Show cocktail is a spirited reimagining of the Arnold Palmer

Seasoned bartender and general manager of Gran Tivoli and Peppi's Cellar in New York, Lewis Jaffrey has taken an alcohol-free classic and added a spirituous twist. 'An Arnold Palmer is a non-alcoholic drink with tea and lemonade,' he explains. 'When made with booze, it is often called a John Daly.
'Here is a riff I came up with in New York, which is home of The Daily Show with Trevor Noah. It's called The John Daily Show because it is made with John Dewar whisky. The drink is super-simple and refreshing.'
Ingredients:
30ml Dewar's Double Double 21 Year Old Blended Scotch
30ml Earl Grey tea
30ml Freshly squeezed apple juice
15ml Lemon juice
7.5ml Sugar syrup
Method: Shake and strain into an ice-filled Highball glass. Garnish with a lemon twist.
Scotch & Soda

Easy drinking: The beauty of a Scotch & Soda lies in its simplicity

'This simple drink is very easy to get wrong, and few places make it correctly,' warns Phil Huckle, Chivas' senior brand ambassador. He says there are four key elements to the Scotch & Soda serve: spirit, glass, ice and soda water.
'Scotch has incredible depth of flavour and the soda water will carry the flavours of the whisky rather than mask it,' Huckle explains. 'This drink still works well if you increase the percentage of soda water in relation to the pour of whisky,' he adds, meaning you can lower the abv even more if you desire.
Huckle says the Mizunara casks in which Chivas Mizunara blended whisky is finished 'add some exotic spice notes which combine very well with the sweet orchard fruit from Speyside malts such as Strathisla and Longmorn'.
Ingredients:
25ml Chilled Chivas Mizunara
100ml Soda water
Lemon wedge
Method: Take a Highball glass from the freezer. Fill with ice that is ideally double-frozen and from a freezer, rather than an ice machine. Add the chilled whisky and pour over the soda water. Do not stir with a bar spoon, as this will lessen the carbonation. Garnish with a lemon wedge.
Highball

Flavoursome garnish: Grapefruit gives this Highball cocktail a citrusy flourish

'These days there are so many great mixers out there that making an interesting Highball is really easy,' says Lukas Stafin, former general manager of London's Purl and the founder of Fortunella liqueur.
'I use Lagavulin for this drink because it's on the lighter side of Islay whiskies and it works really well with the grapefruit and aromatic rosemary in the tonic. You can, of course, go for a heavier Islay whisky.'
Ingredients:
30ml Lagavulin 8 Year Old
100ml London Essence Co Grapefruit & Rosemary Tonic Water
Grapefruit peel
Method: Add the whisky to an ice-filled Highball glass and pour in the tonic. Use more of the tonic to lengthen the drink as you desire. Garnish with fresh grapefruit peel.
Koji Laddie

Apples and flowers: The Koji Laddie combines Braeburn apple, camomile and whisky flavours

Moving away from the Highball, Simone Sanna, bartender at London restaurant Cub, describes the Koji Laddie as a drink based around 'the flavours and the natural sweetness of Braeburn apples'.
Sanna believes the key to making great low-abv drinks is to focus on the flavours you want to 'make shine', using the alcohol as a 'brick instead of the basement'.
Now, this drink is a little more involved than your average cocktail and, to experience the real thing – complete with fermented culture koji – you'll have to go to Cub. However, Sanna has kindly provided Scotchwhisky.com with a simple hack so that you can make a Koji Laddie at home.
The (simplified) Koji Laddie
Ingredients:
15ml Bruichladdich The Classic Laddie
30ml Apple camomile (see below)
20ml Soda water
Method: Pour the whisky and apple camomile over ice. Add the soda water and garnish with apple sorbet.
To make the apple camomile:
Ingredients:
One litre apple juice
350g white sugar
20g dried camomile
5g black cardamom
Method: Juice one litre of apples along with their skins, and cook with the other ingredients on a very low heat for two hours. Chill.