Scotch whisky sales continued to grow for world-leading producer Diageo in the last six months of 2017, thanks to strong performances from blends Johnnie Walker and Black & White, and the company's single malts.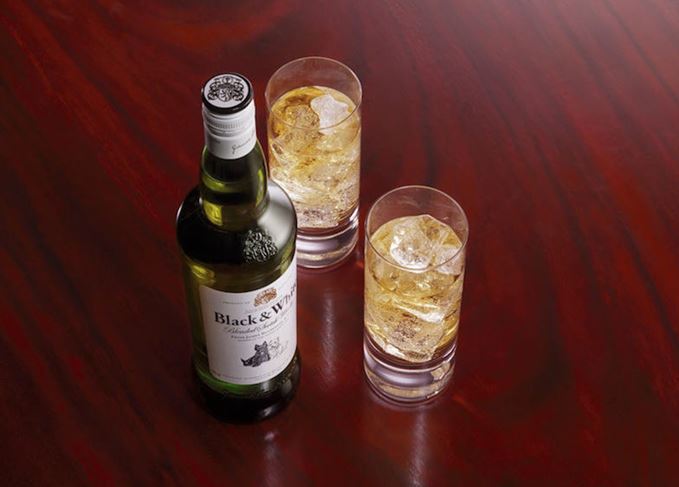 Diageo, UK-based owner of products including J&B, Buchanan's, Talisker and Lagavulin, said its net Scotch whisky revenues were up 5% in real terms during the first half of its financial year (to December 2017), with volumes rising 4%.
That follows identical volume and revenue increases in the year to June 2017, when the company sold roughly £3bn-worth of Scotch whisky around the world – more than 25% of its total revenues.
However, the overall figures disguise mixed fortunes for Diageo's leading blended Scotch brands. While Johnnie Walker's sales rose 7% by value and 5% by volume, and Black & White surged notably (+31%/+42%), both Windsor and Old Parr registered double-digit declines, hit by poor market conditions in South Korea and Colombia respectively.
Black & White's success was mainly attributed to its continued success in Latin American markets – particularly Mexico, Brazil and Colombia.
Meanwhile, J&B, the best-selling Scotch whisky in Spain, saw volumes decline by 8% and revenues fall by 5% over the six-month period.
Single malts, including the company's Classic Malts and the Singleton range, were up 3% by value and 1% by volume, boosted by growth in North America, China, South-east Asia, travel retail and Middle East.
Diageo highlighted 'broad-based growth in Scotch across all regions', with the sole exception of Africa, where trading was impacted by issues with third-party distribution in Cameroon.
There was welcome good news from the UK Scotch market, where revenues rose by double digits thanks to single malts and Johnnie Walker's 'Christmas Lights' campaign.
Diageo said Scotch had continued its 'positive momentum' during the six-month period, adding: 'Our investment behind and commitment to growing the category is shown in these results.'