The saying goes that 'age is just a number'. And, while Scotch has to be aged for at least three years by law, is the bare minimum ever enough for single malts? Tom Bruce-Gardyne picks the brains of two knowledgeable retailers.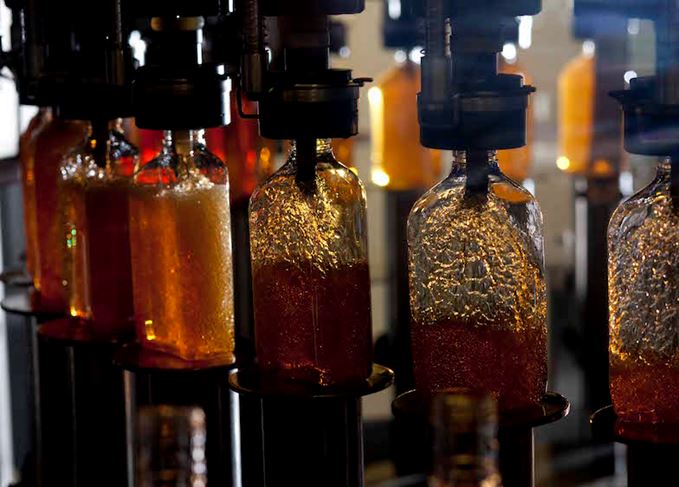 As you probably know, all Scotch whisky has to be matured in oak for at least three years – but is that enough for a single malt? For years, the consensus was a resounding 'no', and most malts came to market on their 12th birthday with a clutch of older, more expensive expressions in reserve.
But this was in response to 'the curse of the 12' as it was sometimes called in the industry. No-one could remember why, but it had been set in stone that deluxe blends like Chivas Regal and Johnnie Walker Black Label had to be 12 years old. And because pioneering malts like Glenfiddich competed against them, they too had to carry the number 12.
The only exception seemed to be Italy, where the best-selling whisky was Glen Grant five-year-old. But in recent years, the numbers have been disappearing with the profusion of NAS (no-age statement) malts, and we have been left to trust the distiller.
It's no secret that warehoused stocks of aged whisky are under pressure. Are some distillers cutting corners? Are those dark rumours of 'age drift' among NAS whiskies true? It's time to ask the question: when it comes to single malts, is there such a thing as being 'too young'?


NO: George Keeble, general manager, Soho Whisky Club
'Granted, I'll be the first to admit that I enjoy older malts as much as the next whisky drinker. But I'm also a strong advocate of younger drams. There's something delightfully refreshing about drinking a young malt. And for the sake of argument, let's determine "young" as anything from three to six years old.
'The reason I enjoy drinking young whiskies is because they often give one a clearer picture of the distillery's character, offering an insight into its malty bone structure. Sometimes, with older whiskies, the distillery's character is all but lost, with the wood dominating the vast majority of the overall flavour.
'There is also peated whisky to consider. Having worked in a whisky club for several years, I can safely say that those who enjoy peated malts will usually opt for a young whisky. The peaty aspect of a whisky usually dissipates over time, with the flavours of oak taking over. Comparing young Caol Ila with older expressions offers a prime example of this.
'Another consideration that must be addressed is single malt produced in warmer climes. There are some truly fantastic whiskies from the likes of Paul John in India and Kavalan in Taiwan. These are two distilleries that produce very different – though equally exquisite – whisky, most of which is no older than five or six years old. In fact, I'm sure many would imagine a hypothetical Kavalan 30-year-old to taste "over-oaked". Perhaps time will tell…
'Benromach five-year-old has been a regular tipple for me of late. While most distilleries would have opted to leave the age statement off the label, the fine folk behind this whisky were confident that, although young, the liquid inside was most decent. And I say kudos to them for doing so. The same can be said for Bruichladdich's Octomore releases.
'I write this while comparing an independently bottled Talisker six-year-old with the 30-year-old distillery release. There is no wrong answer to this debate. Old malt and young malt are two very different beasts indeed. And while I wholeheartedly concur with the phrase "the wood makes the whisky", I also believe that a little age can go a long way.'


Yes: Darren Leitch, national retail manager, The Whisky Shop
'There are some good younger or no-age-statement whiskies on the market that can be exceptional, like Ardbeg Uigeadail and Aberlour A'bunadh, but my concern is that many are simply copying Macallan and others with not enough thought.
'The reasons for releasing young whiskies vary from a lack of stocks to having an affordable, entry-level option – or to being a new distillery keen to earn some much-needed income. But if NAS (no-age-statement) expressions have become almost the "new normal", I would urge distillers to act with caution. In my opinion, the ones which have worked well have used a variety of ages and flavour profiles. There is also some amazing innovation with the likes of Dalmore King Alexander and Glenmorangie Private Editions, neither of which carry an age on the label.
'But those simply following a trend I find lazy and lacking innovation. I remember when there were many young NAS malts around sold at or below the price of good blends, and, to be honest, most were not great. I am OK with the Aberlour A'bunadh method of mixing mature and younger whiskies, because by selecting great casks you end up with a really good dram. My fear is a return to the days when NAS only meant young whisky, and I believe this is where we are headed.
'I used to think if anywhere could get away with releasing their whiskies young it would be Islay, allowing more of the strong smoke to come to the fore. However, with so many out there I'm beginning to have second thoughts. Too many show signs of under-development, being too hot, acidic or spiritous, and with not enough balance. Don't get me wrong, I have tried exceptional young whiskies from most distilleries and consumers should be aware that they do exist. But the majority needs a bit more time to develop.
'Personally, I was OK when Macallan replaced their 10-, 12- and 15-year-olds with Gold, Amber and Sienna, as I knew they would have worked hard to create a range with great character and flavour. But I fear this opened the floodgates for NAS whiskies.
'While the consumer will be the judge, I urge the industry to ensure that quality control is more robust than ever. Due to an attractive price, they will often be a consumer's first experience of malt whisky. We need to ensure they come back eager to explore.'

In conclusion…
Sadly, no-one mentioned the effect of young spirits on the drinker. Sir Peter Mackie, of White Horse fame, had no doubt on that score: 'Experience teaches us that most of the riotous and obstreperous conduct of drunks come from the young, fiery spirit which is sold,' he declared. 'While men who may over-indulge in old matured whisky become sleepy and stupid, but not in a fighting mood.'
Of course, that was before the minimum three-year maturation, when Scotch was sometimes bottled almost hot from the still.
In today's debate, as Keeble rightly says, there are no right answers – it's all a matter of taste. But with whisky drinkers ever more discerning, immature malts won't last long. Will they?