W&A Gilbey Profile
It may be most famous for its Gilbey's Gin now, but W&A Gilbey was integral to the survival and growth of several Scotch whisky distilleries, including Glen Spey, Strathmill and Knockando. The company formed the basis of International Distillers & Vintners (IDV) in 1962, and was eventually absorbed by Diageo.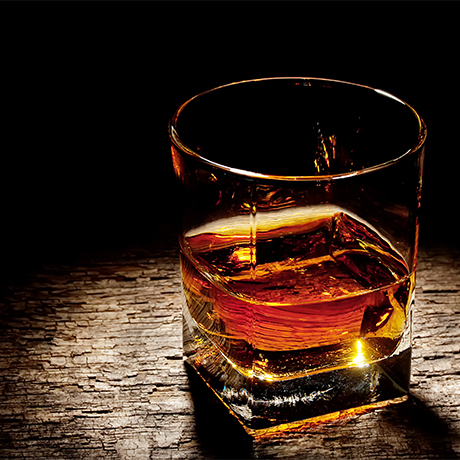 W&A Gilbey History
Brothers Walter and Alfred founded W&A Gilbey in 1857, which started out as a wine and spirits merchant specialising in wines from the South African Cape. Located on the edge of Oxford Street in London, the brothers soon expanded into producing spirits – particularly London dry gin.
By 1859 they had opened additional branches of their business in Dublin and Edinburgh, built a warehouse in Edinburgh's Haymarket area and were beginning to purchase whiskies to retail under their name. A few years later in 1865, their younger brother Henry joined the firm.
In 1887 the brothers hit the acquisition trail to secure a steady supply of malt whisky for their blends, snapping up Glen Spey distillery near Rothes before adding Strathmill in 1895 and Knockando in 1903.
From 1905 W&A Gilbey started to add grain whisky to its blends, securing a hefty supply of mature grain stocks in 1916 when it purchased Aberdeen-based blending company James Catto & Co., after the sole partner was tragically killed in action on the Western Front. James Catto & Co was re-incorporated in 1918 by W&A Gilbey in partnership with London wine and spirits merchant Corney & Barrow, which for some time was the major shareholder until Gilbey's bought its stake in the business in 1946.
In 1954 the company rebuilt the Edinburgh Haymarket warehouses and bottling plant, which were officially opened by Sir Compton Mackenzie, author of Whisky Galore!. At the same time, two specially built road tankers – aptly named 'Whisky Galore I' and 'Whisky Galore II' – were commissioned to transport bulk whiskies between Catto's in Aberdeen and the Edinburgh warehouses. This was the first time the mode of transport was used for Scotch whisky under bond.
In 1962 the company merged with United Wine Traders Ltd to form International Distillers and Vintners (IDV). United Wine Traders was itself the product of an earlier merger between wine and spirits merchant Justerini & Brooks (owner of J&B Rare) and wine and spirits importer Twiss & Browning & Hallowes Ltd.
During 1972 the company changed owners twice when IDV was bought by British brewer Watney Mann. Six months later Watney Mann was acquired by hotel and catering conglomerate Grand Metropolitan. In 1997 W&A Gilbey was included in Grand Metropolitan's merger with Guinness PLC to form Diageo PLC.