Islay is set to welcome its 10th whisky distillery after Elixir Distillers confirmed plans to build a site on the island.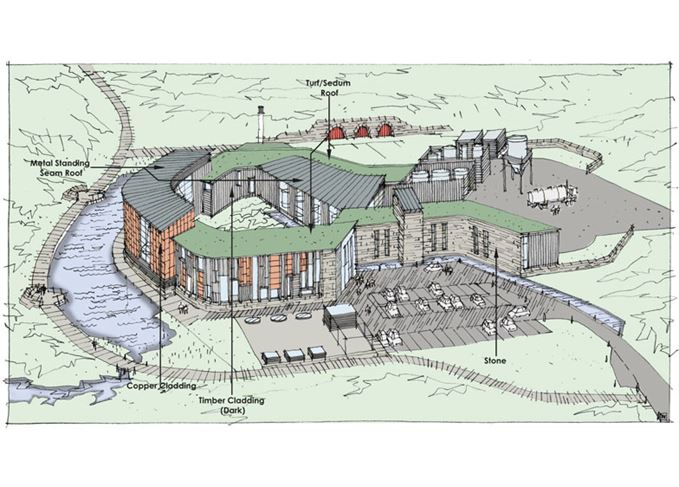 Elixir Distillers, which owns the Port Askaig and Elements of Islay brands, outlined plans for a whisky distillery during a public consultation at Ramsay Hall in Port Ellen yesterday evening (25 April).
The as-yet-unnamed distillery will be situated on Islay's south coast, just outside the town of Port Ellen on the road toward Laphroaig.
Following the public consultation, Elixir Distillers intends to submit a planning application with a view to begin building in early 2019.
Pending planning consent, distillation could begin at the site as early as 2020 – the same year whisky is expected to return to the silent Port Ellen distillery nearby.
Sukhinder Singh, co-founder of Elixir Distillers and spirits retailer The Whisky Exchange, said the island of Islay is the perfect place to build a single malt distillery.
'Some of the world's most amazing drams come from Islay,' he said. 'Their unique style combined with the special character of the island meant there was never any question that we wouldn't choose Islay to build our distillery.
'As soon as I saw the distillery site I fell in love with it. It's on the holy grail of whisky roads, passing Laphroaig, Lagavulin and Ardbeg distilleries on the way to Kildalton Cross. Plus it's in the town of Port Ellen, which as a collector of Port Ellen single malt, has a special meaning. It was just too good to resist.'
Singh added that liquid produced at the distillery would be used to create 'new products', as well as provide liquid for Elixir Distillers' other brands in the future.
Islay has seen an explosion of interest from investors looking to produce Scotch whisky on the island in recent years.
This summer independent bottler Hunter Laing will open Ardnahoe on the island's northeast coast, while plans for a distillery at Gartbreck on the shore of Loch Indaal near Bowmore have been stop-start.
In October last year Diageo, which operates Caol Ila and Lagavulin distilleries on Islay, revealed plans to reopen Port Ellen distillery, which has been closed since 1983.
Demand for Islay whisky has been on the increase over the past few years as interest in peated single malt continues to grow among whisky enthusiasts.
Speaking about the reasons for building Ardnahoe distillery during an interview in 2016, Hunter Laing MD Stewart Laing said 'as a company can never get enough Islay whisky to satisfy our requirements… we recognise how many cases of Islay malt are sold in a year, so we wanted to be with the winners'.