The latest Johnnie Walker Blue Label Ghost and Rare release celebrates lost Highland distillery Glenury Royal, which fell silent in 1985.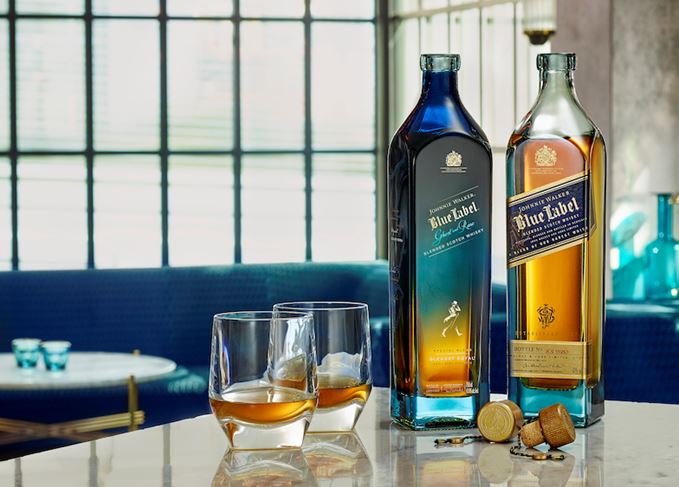 The expression is the third in a series of special edition Blue Label blends made using 'ghost' whiskies from closed distilleries and other rare single malt and grain whiskies.
It follows the releases of Johnnie Walker Blue Label Ghost and Rare Brora in 2017, and Johnnie Walker Blue Label Ghost and Rare Port Ellen in 2018.
Johnnie Walker Blue Label Ghost and Rare Glenury Royal has 'rich and fruity' Glenury Royal single malt at its heart, along with grain whisky from the closed distillery of Cambus, and single malt from another 'ghost' single malt, Pittyvaich.
Johnnie Walker master blender Jim Beveridge OBE and his team also included liquid from Glen Elgin, Inchgower, Glenlossie, Cameronbridge and Glenkinchie in the blend, described as Ghost and Rare's 'most indulgent yet'.
'Shining a light on this hidden treasure of the whisky world is something we've wanted to do for some time,' said Beveridge.
'This indulgent new limited edition provides us with a wonderful opportunity to explore the remarkable layers of rich fruit found in every drop of Johnnie Walker Blue Label.'
Glenury Royal was established in 1825 by Captain Robert Barclay MP, one of Scotch whisky's most colourful characters – a gambler, pugilist and the first man to walk 1,000 miles in 1,000 hours (for a bet of 1,000 guineas).
The distillery was destroyed by fire only a few weeks after opening, earned its 'Royal' suffix as a result of Capt Barclay's friendship with King William IV and, after a chequered history, shut down during the 'whisky loch' of the early 1980s. It was demolished and its land sold for housing.
Bottled at 43.8% abv, Johnnie Walker Blue Label Ghost and Rare Glenury Royal will be available globally from October 2019, with a recommended retail price of £275 per individually numbered 70cl bottle.