For more than 50 years, Giorgio D'Ambrosio has been a leading light of Italy's Scotch whisky scene – arguably the country's greatest collector, his humble Bar Metrò in Milan acting as Italy's unofficial capital of Scotch. Then, two months ago, Bar Metrò closed for the last time, and D'Ambrosio agreed to sell most of his collection. Marco Zucchetti spoke to him.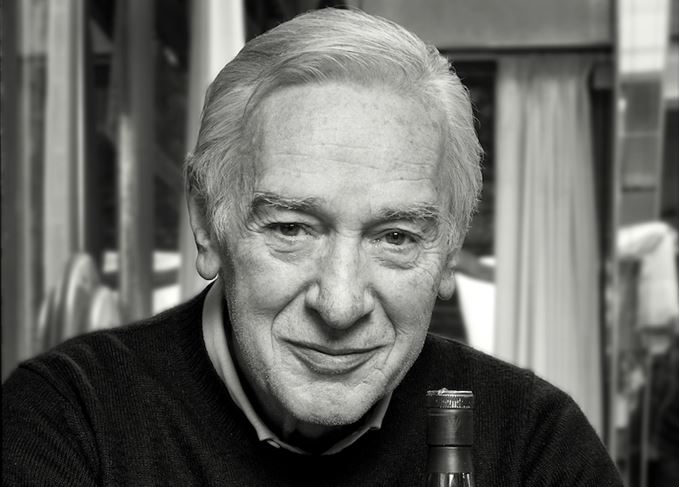 His throne room is silent, but not deserted. Devoted to their lord as fierce troops, dozens of bottles stay politely ordered on the shelves. Some opened, some almost empty, some still closed.
To those who love whisky enough to understand, these bottles have an air of melancholy about them. Because once upon a time there were 13,000 of them here, but now the palace has closed, the party is over. And the surviving bottles gratefully bid farewell to their glorious owner: King George has abdicated; long live the king.
Actually, Giorgio D'Ambrosio is the last person on Earth to feel comfortable on a throne. Proud son of the Milanese working class, carpenter in his youth and barman for more than 50 years, he declares himself 'an 80-year-old son of the soil'.
But he has also been the greatest Scotch collector in Italy and one of the most influential connoisseurs in the world, although he would seriously slap anyone who dared call him 'Maestro'.
Anyway, even if he had no intention of running a bar when he started, his Bar Metrò – hidden in the anonymous De Angeli square in Milan's city centre – has been Italy's capital of Scotch since 1966. Until, that is, two months ago, when he decided to retire, to sell his collection and to close the bar.
'Closed for stocktaking until…' reads a sign on the door. But there will never be any stocktaking. Only a well-deserved rest after a life spent looking for casks to bottle and spreading the culture of whisky – in D'Ambrosio's eyes, 'the most exciting spirit'.

Campari and neon: Bar Metrò was an unlikely-looking haven for Scotch lovers

Everything started in the 1960s, during the Italian 'economic miracle', when D'Ambrosio took over the bar to help a friend: 'Then I began studying everything: mineral water, cachaça, brandy… I wanted to know as much as I could about my job to satisfy my customers.'
Mission accomplished. And, between a sparkling cider and a cappuccino, the seeds of whisky passion began to sprout. 'People in the '60s drank blends; single malts were rare, let alone Japanese whiskies,' he recalls.
'The first I tasted was a Macallan. It intrigued me, so I decided to explore that world. I don't care if now someone looks at me as an authority in the whisky business; I bought bottles to know their stories, not to make money nor as investment. That's it.'
If modesty were Scotch, the angels' share would have been very small, because D'Ambrosio is still as low-profile as he was when he visited Scotland for the first time, in 1968 or 1969.
'It wasn't easy at that time,' he says. 'Scotland was dark – no streetlights, a lot of troublemakers in the pubs, distilleries were decaying. But people literally dragged you into the cellars to sell gorgeous casks.'
In one shop he found three Dufftown series of 30-, 35- and 40-year-old single malts. He took them to his bar and shocked his quiet clientele: 'A blend used to cost ITL3,000 a bottle; those Dufftowns ITL130,000.
'People didn't get the difference. So I used a metaphor: whiskies are like women. They're all female, but some are satisfied with less, and some ask for jewels and fur coats.' Fifty years later, Italy is one of the most single malt-oriented whisky markets.

Making his point: D'Ambrosio helped turn Italians on to the joys of single malt

But metaphors cannot explain why D'Ambrosio became one of the whisky pioneers in Italy, along with Rino Mainardi and Silvano Samaroli. 'We used to travel to Scotland with 20, 30 people,' he recalls. 'Fourteen days and 14 nights, running down every distillery, tasting hundreds of casks.
'I still remember when in the late '80s we started at 6am, having salmon cubes as appetizers, and we finished late at night at George Urquhart's [of Gordon & MacPhail] amazing place. We were a bit drunk, but that day we bought a wonderful and unique Mosstowie.'
Put simply, D'Ambrosio and the others were the first selectors and independent bottlers of Scotch whisky in Italy. And Italy became in those years the land of great collectors and great noses.
If it's now also the most 'peated' market, that's also largely D'Ambrosio's responsibility: 'I gave a bottle of Glen Garioch to a friend who had British guests coming for dinner but, when he smelled it, he gave it back to me saying that the whisky was rotten.
'So I shyly offered it to my best customers: some of them said that it smelled like hospitals, others were impressed and asked for more.' And so a pall of thick smoke fell over Italy's passion for single malt.
Nobody knows how many casks have been bottled using D'Ambrosio's labels: GD'A (with a Martini glass as a logo), Bar Metrò, Sestante… A huge quantity of single malts of incredible quality, including even limited editions for television.

'Fierce troops': But D'Ambrosio's huge whisky collection is now much-reduced

Perhaps the most incredible deal came in 1984. 'I wanted to buy some Bruichladdich 18-year-old, but they forced me also to buy 16-year-old and 17-year-old,' D'Ambrosio recalls. 'Twenty-five casks. I had to ask the bank for a loan: ITL57m, enough for two apartments. The bank employee thought I had gone crazy. But it was a good deal.'
Along with Highland Park, Bowmore, Glenfarclas and Linkwood, Bruichladdich is one of D'Ambrosio's favourite distilleries, partly because it was once managed by his best friend in the Scotch world, Jim McEwan.
The pair have been firm friends ever since McEwan visited the mythical cellar under Bar Metrò, the treasure room. He was so enchanted that he delayed his return flight to Glasgow and spent a whole day getting lost among bottles never seen before.
'My English is poor; he doesn't speak Italian,' says D'Ambrosio. 'I speak Milanese dialect, but we're so in synch. I promised I will visit him one time or another…'
He is still moved when he talks about their friendship, and somebody vows that it's the same for McEwan. Salvajes y Sentimentales (Wild and Sentimental) is a book by Javier Marías, but it is also a perfect fit for them.
Hard worker, kind-hearted, sincere, gruff and bashful, D'Ambrosio is a man from another time, and he doesn't talk gladly about himself. He'd rather let his faithful bottles speak for him.
His collection of 13,000 'babies' has been sold to Max Righi of Whisky Antique in two tranches, the most recent in May this year. D'Ambrosio saved 500 bottles: presents, happy memories, hidden gems.

Universal language: Giorgio D'Ambrosio and Jim McEwan have been friends for years

Those lucky enough to have visited his cellar before the sale have seen things you wouldn't believe: 70-year-old Mortlach, with only 54 bottles released; Karuizawas; Talisker 1937 ('the nicest I've ever tasted, with Glen Mhor 30-year-old and Strathisla 1967', says D'Ambrosio); Ichiro's Malt 'The Joker' from the Hanyu Playing Cards series; a Cognac that used to be served on Concorde; Bourbon from the American Civil war; a Suntory bottle never put on the market and made only for him and the eight managers of the London branch office; Samaroli bottlings; rhums vieux, even radioactive water used before the Second World War for curative treatments.
And, of course, 'the' bottle, the most loved, the symbol of D'Ambrosio's route into Scotch wonderland: Bowmore Jim Clark 30-year-old, a single bottle created to celebrate the 30th anniversary of the Formula 1 championship won by the Scottish racing driver. A bottle that D'Ambrosio bought when the Jim Clark Museum began to sell heirlooms to avoid bankruptcy.
The greater part of D'Ambrosio's treasure trove has gone, but the king has no regrets. 'I had to quit for different reasons. One of them is that I'm too old and my family want me to spend more time with them,' he says, lighting another cigarette.
Ok, maybe there is one small regret: 'I came very close to buying Ardbeg, my favourite distillery. We were five friends; in 1994, everything was ready. Then the wife of one of us stopped her husband's investment, we gave up – and now Ardbeg is a posh distillery with a wonderful visitor centre.'
Nostalgia hurts more than the ailments of old age. 'I fell in love with whisky because it's the strongest expression of a nation,' D'Ambrosio says. 'I envy the Scottish people, so proud of their tradition and their land, and in a single malt I don't look for balance or elegance: I hate pretentious whiskies, I only want them to make me think about Scotland.'

Mythical bottles: Visitors to Bar Metrò's cellar tell of unbelievable liquid treasures

Now this link has been weakened, and whisky is more about jobs and money. Now you can't swap bottles as figurines – everybody looks for quotations on the Internet.
Now fake experts say: 'Pff, that whisky is good only for collectors.' Now, if you open a whisky bar, you need to disguise it with tartan and deer heads to ape Highland pubs. It's the age of appearance.
And, in this time, Bar Metrò, ordinary and anachronistic with its neon lights and its Campari with salted peanuts, was a joyful, genuine Neverland with treasure inside.
The conversation is near its end. It's time to take stock. D'Ambrosio smiles: 'I've been lucky; this job allowed me to meet a lot of people. Someone cheated me, someone offered me bottles of dubious origin, but I never fell into temptation, I still trust my friends and every morning I can look myself in the mirror.'
And, when you suggest that all the whisky lovers in Italy are his children, this reluctant legend finally lets himself go: 'That's the biggest pleasure, to see that interest for whisky is increasing. I will always help whoever will work with passion in this world.
'All that I have done was done out of a thirst of knowledge, not just for drinking. Because drinking is a every man's need and drinking well is a privilege; but only a very few know how to drink.
'Incidentally, may I pour you a dram? It's a Macduff 32-year-old – l'è propri bùn *.'
* 'It's really good' (Milanese dialect).