An ardent advocate of cask strength whiskies, Silvano Samaroli leaves a legacy of 'legendary' bottlings lusted after by collectors far and wide, and a reputation for being a humble, true gentleman, with a never ending desire to learn. Melita Kiely reports.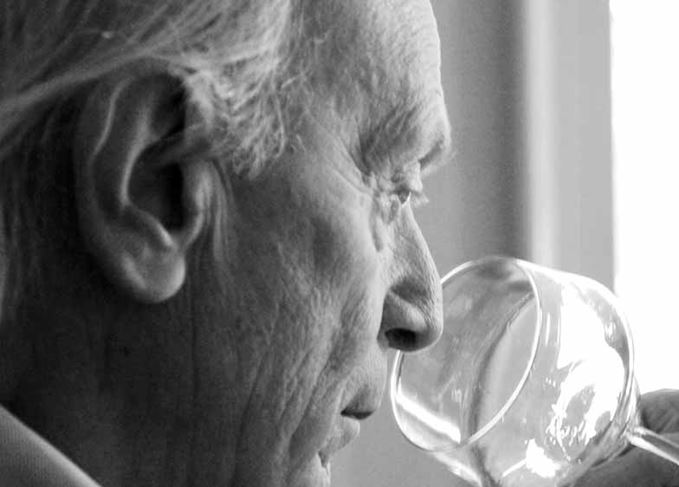 In his early years, Silvano Samaroli's mind was far from whisky. Born on 15 October 1939 in Bengasi, Libya, Samaroli dreamed of becoming a pilot like his father – a member of the Italian Air Force, who at the time was stationed in Libya.
Though he frequently took to the skies with his father in his spare time, intentions of becoming a pilot later evaporated. After finishing school, Samaroli chose not to go to university but made his first foray into the world of spirits, working as a sales manager for a liquor store in Italy.
After several years of better acquainting himself with the industry, Samaroli chose to take his passion for whisky full time, and in 1968 he founded Samaroli Srl Wine and Spirits Merchants in Rome, Italy, which would go on to become the first non-Scottish and non-English independent Scotch whisky bottler.
But for the first decade of its establishment, Samaroli was primarily an importer. It wasn't until 1979 that the company released its first whisky series – a collection of dumpy Cadenhead bottlings. Two years later in 1981, the range was followed by the 'Flowers' series, and it was this decade that witnessed Samaroli really begin to build his reputation throughout the spirits industry.
It was during the 1980s that Samaroli began bottling cask strength whiskies – a rarity at the time. Bucking the trend to actively promote high-proof whiskies, most of his releases during this decade were cask strength editions, and it wasn't really until the early 2000s as demand for aged whiskies soared that Samaroli bottlings began to slow.
'He was a pioneer without a doubt,' says Emmanuel Dron, owner of the Auld Alliance bar in Singapore and friend of Samaroli. 'He was the first to release independent bottlings focusing mostly on cask strength. He gave a lot of information on the back of every bottle, tasting notes, type of casks, stories etc.'
Samaroli was also a pioneer of no-age-statement whiskies, and created a series called 'No Age', which ran from 1992 until 2016 – the same year his biography Whisky Eretico was released by Italian food and drinks publisher Giunti Piatto Forte.
'Today, the whole whisky industry releases no age but without naming it,' says Dron. '[Samaroli] foresaw before anybody else the need the whisky industry would have to move in that direction, except he did it in full transparency for the consumer.'
In 2008, Samaroli stepped down from the company he had created and handed the reins over to Antonio Bleve. Unable to truly detach from the industry he cared so much for, he held an active role in the business until his death on 16 February 2017 aged 77, following a trip to Asia. He was married to Maryse and had one daughter with a previous spouse.

Fond memories: Emmanuel Dron (right) formed a close friendship with Samaroli (left)

Tributes
'Once upon a time…'
'The only way you are...'
'Thinking of Mr Silvano Samaroli, these are the two phrases that immediately appear to me: tradition and innovation blended together. It is not easy to describe the influence, the values, his definition of quality and the knowledge he passed on. He invented and developed his unique style without compromise.
'Silvano was a visionary; sometimes sharp, uncompromising. Let me summarise what I learnt: something that comes from the heart, but that becomes complete only if it is able to get to the brain. A "defect" can be a "characteristic" if it is unique as you are.
'He drove and helped me to get into a new dimension, the Scotch whisky universe. Thank you Mr Samaroli. We miss you.'
Francesco Saverio Binetti, spirits specialist and former sales manager and shareholder at Samaroli
'He was not only the legendary whisky bottler that we know but also a great gentleman. I am honoured to say that we became good friends over the last few years. I visit him and his wife Maryse every year in Brescia to talk about life, whisky and, very importantly, to share a cigar.
'I have so many good memories. One of the last I will ever remember was two weeks ago. I asked him if he wanted to try a cask of 1988 Irish whiskey that I bottled for my bar. He was not excited at all by the idea. He never bottled any Irish whiskeys. Still, I passed him a glass.
'He tried it and his eyes fully opened, he was so impressed. He told me: "Emmanuel, I am so stupid, how can I have missed such a whisky, this is fantastic." He talked about it for two days. He sent me an email after he left Singapore to tell me that he would try to find a great cask of Irish whiskey. He was so excited about the idea. He thanked me – the student. Silvano was humble and still happy to learn.
'Thank you Silvano for the friendship, the outstanding whisky. I will cherish those memories for the rest of my life.'
Emmanuel Dron, owner of the Auld Alliance bar, Singapore
'Very sad news indeed. I met Mr Samaroli in Ostende at the Lindores festival a few years ago. He surely selected legendary bottlings that need to be in any serious collection.'
Olivier Humbrecht, co-owner and manager of Domaine Zind-Humbrecht
'Silvano was what whisky and aged spirits should always be about. Humble, elegant, complex and the exact opposite of a braggart, to the point where the first time I met him for a chat, I remember I had wondered if that shy, thin man dressed like an Italian Marchese really was the sig. Silvano Samaroli who had given us all those incredible Bowmores, Laphroaigs, Glen Gariochs or Springbanks – all bottles that, I should add, used to systematically defeat fair and square just any official bottlings from identical distilleries and similar ages. Blind, naturally.
'We discussed bottle aging several times since that first meeting, and since I discovered a bottle of Clynelish 19-year-old 1983 onto which he had printed this: "Bottled in Scotland from selected casks, refined inside the bottle since September 2002." Happy memories. Oh, and I believe that very bottle is still number one on my list of Clynelishes distilled in the 1980s. In fact, I think he was the number one.'
Serge Valentin, WhiskyFun.com
'Every whisky aficionado will agree that Silvano Samaroli's Laphroaigs rate among the best single malts ever bottled by man. The 1967 and 1970 Laphroaig are arguably only surpassed by some of Silvano's other casks. I was so lucky to have had them all in my collection and have tasted them.
'Those fortunate few who drank these whiskies know what I mean. It is truly mind-blowing stuff and the ultimate whisky lover's dream. It cannot be accidental that so many of his bottlings are listed in Serge's top 10 at Whisky Fun. The man had a fantastic nose.
'I met him back in 2008 at the Lindores Whisky Festival in Belgium at a dinner, together with Serge Valentin, Olivier Humbrecht and Graeme Wallace. We all sat in awe for this legend and felt privileged that evening, meeting this kind and modest man. It is truly a huge loss but his legacy lives on in his bottles.'
Marcel van Gils, Laphroaig collector

Legendary whiskies: Silvano Samaroli's whiskies are highly sought after across the globe

'He was one of the pioneers of single malts; everything he bottled was just mind-blowing.
'The thing that's really important about Silvano is that he was one of the first to bottle cask strength, and whiskies that nobody even talked about. He put distilleries on the map, amazing Scapas, Tormore – he led the way. He had the foresight to see how great these distilleries could be.
'He was a legend. Everybody wanted to know him and ask: "How do you do this?" He was a man who truly loved whisky and the quality of liquid he bottled can't be surpassed.'
Sukhinder Singh, The Whisky Exchange
'When a person passes away, in an attempt to trace a memory, we run through the fundamental stages of his life listing successes and positive things that he was able to build. We are convinced that only those things are able to create a strong identity. Today, I want to start from the end, from what I saw the last time I met Silvano in Brescia during a hot summer afternoon.
'Two cups of coffee that could barely fit on a coffee table full of papers and folders illustrating the projects he was working on; the cover of his book; the design of the new bottle just produced and some selected whisky samples. He show them to us, we tasted them, and he waited in silence for our opinion, giving the impression that it was really important to him.
'And behind all this talk, hidden by the acrid smoke of Havana, there were his eyes, bright and alive, full of energy, ready to grasp every nuance of our speeches. It was impossible to miss in his gestures the enthusiasm he felt for this new project, his innate desire to continue working in this industry that he loved so much and to which he felt he owed so much.
'During our return journey home we were wondering why someone like Silvano Samaroli, who contributed to writing the history of whisky for over 30 years, still had the passion to follow this world that in the past years had experienced radical changes.
'This was the real Samaroli, a person full of passion that still today, regardless of his age and his great experience, wanted to learn, to keep creating, experimenting, and share his insights with such an energy that infectious with those before him. It did not matter if the world was going in another direction, he followed his instinct in a completely natural way as do the salmon when they migrate upstream.
'Samaroli had more the soul of an artist than of an entrepreneur, and probably, we too today should start considering his work in this way, and as an artist is remembered for his work, the same should be for Samaroli's work. After all, no one can deny that many of his bottlings were real works of art.'
Franceso Mattonetti, friend of Silvano Samaroli