From Blade Runner to Game of Thrones, Matt Evans charts the whiskies created to promote films, TV and even video games, from big-budget releases to fan bottlings and obscure limited editions.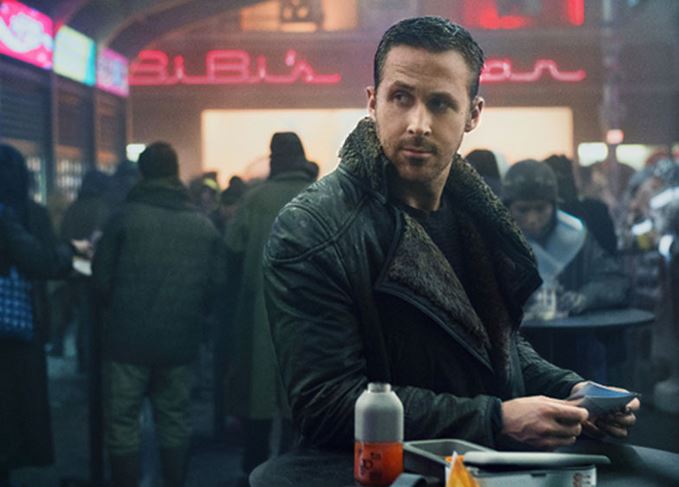 Film franchises often transition from the big screen into our everyday lives, as Happy Meals, or Lego sets, even onto clothing. But an increasing number of films, TV shows and even games are sneaking into our homes as bottles of whisky.
Johnnie Walker's dystopian-looking, futuristic square bottle has become a swiftly recognisable reference to Ridley Scott's Blade Runner, while a certain fictional Anchorman's love for Scotch leaped out of the screen when his name was put to a blended Scotch.
With the announcement that cult TV series Game of Thrones is to have a whole set of whiskies released to mark its final season in 2019, now is an appropriate time to look back at the whisky releases inspired by film and television. So turn off your phone, grab some popcorn and dive in.

FIlm: Anchorman 2: The Legend Continues

Whisky: Ron Burgundy Great Odin's Raven Special Reserve
'I love Scotch, Scotchy Scotch Scotch' famously claimed Channel 4's Ron Burgundy in Anchorman's opening scene. The tie-in whisky, created to promote the sequel Anchorman 2: The Legend Continues, is a blend from Old St. Andrews using Speyside, Highland and Islay whiskies. Named for one of Burgundy's many mythology-inspired euphemisms ('By the beard of Zeus!' is another favourite), the whisky has since been discontinued.

TV Series: Peaky Blinders

Whisky: Sadler's Peaky Blinder Irish Whiskey
Leading up to Christmas last year, Black Country drinks company Sadler's introduced a range of gin, rum and Irish whiskey inspired by the hit BBC TV show Peaky Blinders. The series follows the infamous whiskey-smuggling, race-fixing criminal gang throughout the 1920s, so a promotional whiskey is thematically appropriate.
Sadler's Peaky Blinder is a no-age-statement blended whiskey finished in Sherry casks. All three Peaky Blinder spirits retail for around £22.95, along with Sadler's range of Peaky Blinder caps, bottle openers, razor-blade pins and a host of other merchandise. As part of the show is based around the Black Country gangs that aid the Peaky Blinders, Sadler's can claim to have a historical connection to the programme.

TV Series: Game of Thrones

Whisky: Diageo single malts; Johnnie Walker White Walker
This autumn, spirits giant Diageo is to release eight single malts inspired by cult TV series Game of Thrones, with each bottling named after Westeros' seven great houses and the Night's Watch. Whiskies will come from Lagavulin, Oban, Talisker, Cardhu, Royal Lochnagar, Dalwhinnie, Clynelish and The Singleton.
Johnnie Walker is also getting in on the act as excitement starts building for Game of Thrones' final season, which airs in 2019. The Scotch brand has unveiled White Walker, a new edition of the blended whisky also due for release this autumn. The logo features an imposing White Walker – one of the show's undead villains – dressed to resemble Johnnie Walker's iconic striding man. Brace yourselves… Scotch is coming.

Film: Kingsman: The Golden Circle

Whisky: GlenDronach 1991, and Old Forester Statesman
Last year's Bond parody sequel Kingsman: The Golden Circle spawned not one, but two whisky spin-offs. To match the refined sophistication of the Kingsman agents, GlenDronach distillery partnered with film studio 20th Century Fox to bottle a 1991 Sherry cask-matured GlenDronach. Kingsman director Matthew Vaughn chose the vintage as it reflects the birth year of the film's protagonist, Eggsy.
The film studio also partnered with Old Forester (both brands are owned by Brown-Forman) to bottle a Bourbon in honour of the Statesmen, the film's American secret agent organisation with a base that doubles as a Bourbon distillery. A straight Bourbon bottled at 95 proof (47% abv), Statesman is still available as part of Old Forester's Whiskey Row series.

TV Series: Dallas

Whisky: J.R. Ewing Private Reserve Bourbon
One of the world's most famous TV characters, Dallas' oil magnate J.R. Ewing was a schemer known for his love of Bourbon. In 2014, Warner Bros. partnered with Southfork Bottling Company to create a Bourbon to promote the third season of Dallas' revival.
Four years old and bottled at 80 proof (40% abv), the bottle features a screen-printed image of Southfork Ranch, the Ewing family residence. Unlike most of the bottlings on this list, J.R. Ewing is still in production, available in liquor stores all across Dallas.

Film: Star Wars

Whisky: Save Lars Whisky
Appropriately, the only Star Wars whisky in the galaxy is actually a trilogy of independent bottlings. Mark Dermul and Imanuel 'Manny' Dijk were part of a crew of eight Star Wars fans who crowdfunded a trip to Tunisia in order to restore the neglected, weather-beaten set of the Lars Homestead, where Luke Skywalker first began his journey in 1977.
To commemorate the successful restoration of the pop culture landmark, Dermul and Dijk bought a cask of Bruichladdich 20-year-old from independent bottler A.D. Rattray and released 100 bottles of the first Save Lars Whisky. Since then, two more single cask whiskies, a 24-year-old Auchentoshan aged in an ex-Bourbon barrel and a 14-year-old Sherried Balmenach, have been released by the pair, although there are no plans for further bottlings. Then again, there were no plans for any more films a few years ago…

Film: Blade Runner 2049

Whisky: Johnnie Walker Black Label Director's Cut
Blended Scotch whisky Johnnie Walker made a brief cameo in the original 1982 Blade Runner, a seminal sci-fi masterpiece some argue still can't be topped. For 2017's Blade Runner 2049, director Denis Villeneuve collaborated with Johnnie Walker master blender Jim Beveridge on a new limited edition Black Label.
Cheekily labelled 'The Director's Cut' as a nod to the seven different versions of the original movie, 39,000 bottles of the limited edition bottling were released worldwide to promote the film. Villeneuve even picked the shape of the bottle we see Harrison Ford pour on-screen, 35 years on from the original. Now that's brand loyalty.

Film: The Fairy Flag

Whisky: The Fairy Flag
The Fairy Flag is a little-known Scottish independent fantasy film beset with issues delaying its release. Based on the legendary romance between the chief of the McLeod clan and the faerie queen Titania, it boasts some notable alumni from the film industry including David Lee, who was a cinematographer on the Tom Hanks movie Cloud Atlas, and comedian Ross Noble.
Although the film is still beset with post-production issues, Pitlochry distillery Edradour has already released a 15-year-old bottling adorned with the film's iconography. Aged for eight years in ex-Bourbon casks and seven years in oloroso Sherry casks, the limited edition whisky was released in a fit of optimism in 2014, while the film was still being shot.

Game: Final Fantasy

Whisky: Glenfarclas Final Fantasy 30th Anniversary
For those in the dark, Final Fantasy is neither a film nor TV show: it's a long-running series of video games, spanning 30 years and 15 iterations so far.
Earlier this year, Final Fantasy creator Square Enix partnered with Glenfarclas to release 303 bottles of 30-year-old a single refill Sherry hogshead as a Japanese exclusive. The bottle was adorned with a Final Fantasy-themed label to commemorate the game's 30th anniversary, featuring a chocobo – the series' unofficial mascot, a chicken-like bird used in the game as a steed. It might sound a little wacky for a video game to release a commemorative whisky, but in Japan, Final Fantasy is popular enough to have previously lent its name to instant noodles and Coca-Cola campaigns.