The 'first' whisky festival for the Highlands has revealed its calendar of events for 2019, as it prepares to celebrate the 'region's finest distilleries' next week.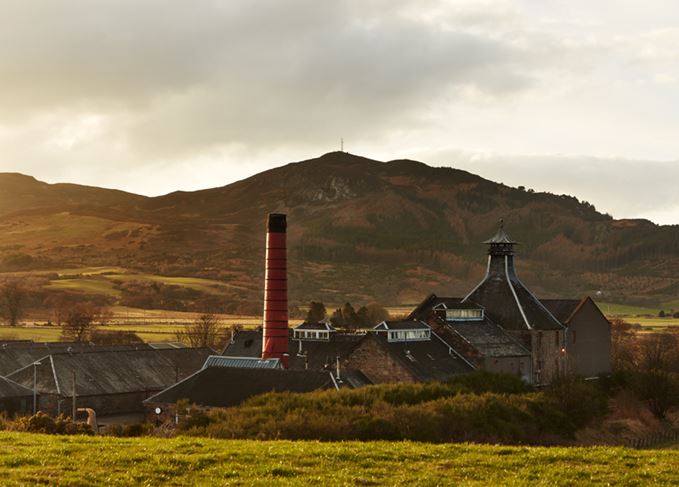 The Highland Whisky Festival, which is set to run from 10-17 May – a change to its initial dates of 12-20 May – will host a 'journey' of open days incorporating tastings, behind-the-scenes tours and special events located at eight distilleries in the region.
The eight distilleries involved – Balblair, Clynelish, Glenmorangie, Pulteney, Dalmore, Glen Ord, Tomatin and Wolfburn – have collaborated with VisitScotland to organise the self-guided festival, which is based along the North Coast 500.
The trail is a 516-mile driving route along the north coast of Scotland and incorporates whisky distilleries, tourist attractions and areas of natural beauty.
Festival organiser Kirsty Cameron stated: 'The Highland Whisky Festival is unique in that it showcases a distillery per day.
'The region has attracted people due to the stunning landscape, but we want to make visitors aware of the whisky tourism too.
'Many of the people living in the region work at the distilleries, so we hope that tourists and locals feel like there's an added layer to the North Coast 500.'
The festival will kick off on Friday (10 May) at Wolfburn, one of Scotland's newest distilleries, where visitors can enjoy a tour with the distillery's brand ambassador Mark Westmoreland.
Wolfburn will also sell a limited edition single malt bottling on the day, created to commemorate the festival.
On the second day (11 May), Pulteney distillery will host tours and a tasting masterclass of its Old Pulteney expressions with its distillery manager, Malcolm Waring, along with a separate whisky and food pairing session.
Visitors can drive themselves on Sunday (12 May) to Clynelish and enjoy distillery tour experiences, whisky and chocolate pairing sessions, and masterclasses on cocktails and maturation.
The distillery will also host tasting sessions incorporating whiskies from Johnnie Walker and the Game of Thrones range, in addition to its 'old and rare' masterclass.
Balblair will host the fourth festival day on Monday (13 May) with tours, and a tasting masterclass and four-course dinner with its distillery manager John MacDonald.
Visitors to the fifth day of the festival (14 May), held at Glenmorangie, will enjoy tours around the distillery and its anaerobic digestion plant, which is used to treat the distillery's wastewater and recycle energy.
Additional festivities, such as a cheese and whisky pairing session, and a dining experience with Glenmorangie distillery manager Andy MacDonald, are also set to run on the day.
Dalmore will host the sixth day of the festival (15 May) with a distillery tour and tasting session hosted by its master blender Richard Paterson.
The tasting session will include two cask samples, a new distillery exclusive and the Dalmore King Alexander III single malt.
Glen Ord will host the penultimate day of the festival (16 May) with behind-the-scenes tours of its distillery and maltings, along with a cocktail masterclass and coopering display.
A warehouse tasting experience of The Singleton range, of which one expression is produced at Glen Ord, is also scheduled to run that day.
Global Singleton ambassador Ervin Trykowski and Diageo global whisky ambassador Ewan Gunn will also host a tasting and music pairing session at Glen Ord.
Tomatin will bring the festival to a close on Friday (17 May) with whisky, chocolate and cheese pairings, a cooperage demonstration and a 'distillery manager experience'.
Tomatin distillery manager Graham Eunson will host a one-on-one tour, finishing with a tasting session that includes a dram of its 1975 Warehouse 6 Collection expression.
Festival organisers have also arranged partnerships and discounts with local attractions and businesses, including taxis, accommodation and restaurants, to encourage attendees to explore the Highlands further.
Festival goers can choose to participate in the entire festival or specific days by driving to the different distilleries.
Further details on individual events and tickets are available at highlandwhiskyfestival.co.uk.
The celebrations will take place in the same month as four other regional Scotch whisky events: Spirit of Speyside, which will run from 1-6 May 2019; the Hebridean Whisky Festival on 21-25 May 2019; the Campbeltown Malts Festival from 21-24 May 2019; and Fèis Ìle, situated on Islay, which will take place from 24 May-1 June 2019.