The picturesque and fertile region of Perthshire has long been an attractive stomping ground for Scottish distillers, from the stalwarts of Blair Athol and Glenturret to a wave of newcomers. Gavin D. Smith traces its rich whisky history.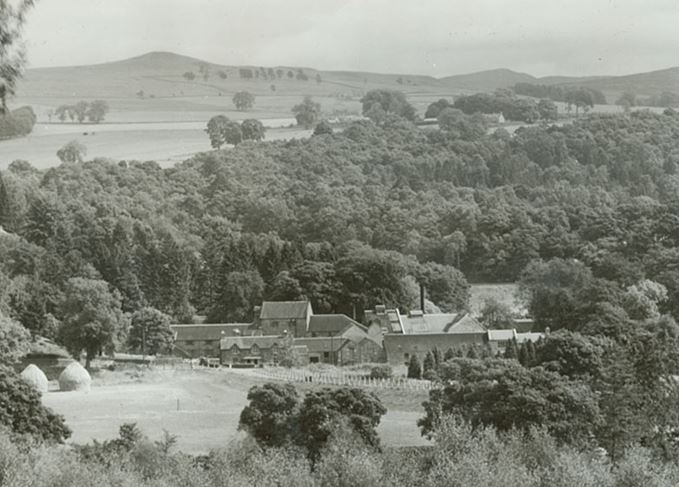 Given its acres of fertile farmland and many rivers and burns, not to mention plenty of peat, it's hardly surprising the central Scottish county of Perthshire has long been a popular location for whisky-making.
Perthshire stretches from the soft Lowlands south of the city of Perth to the wild Highlands at the Pass of Drumochter on the A9 road to the north, and from the village of Meigle in the east to remote Glen Lyon in the west.
Perth developed as a major centre for whisky blending during the 19th century due to its strategic location between the distilleries of the Highlands and the thirsty markets of the south, with the main railway line linking Aberdeen and Inverness to Edinburgh and England passing through the city. During the 19th century, Perth became home to blenders whose brands became household names, led by Dewar's, Bell's and the Famous Grouse.
It was Perth's importance as a blending hub that influenced many of the county's distilling operations, with John Dewar & Sons purchasing Auchnagie, near Tulliemet, in 1890, six years before starting construction on Aberfeldy distillery.
Auchnagie had a maximum annual capacity of some 24,000 gallons (110,000 litres), which was modest considering the amount of blended whisky Dewar's was selling by the time of its acquisition. Indeed, the company was valued at £625,000 – or close to £50 million today.
Creating Aberfeldy distillery from scratch gave Dewar's the chance to produce relatively large quantities of malt whisky for its blends, and the chosen location was just a stone's throw from the Pitillie distillery, which had been active on and off from 1825 to 1867.
Today, John Dewar & Sons and Aberfeldy distillery are owned by Bacardi, and Aberfeldy's innovative visitor experience is the perfect place to discover more about the Dewar's brand, and Perthshire distilling and blending in general.

Well connected: Aberfeldy distillery was linked by private railway to Dewars' Perth HQ

It took Perth arch-rival Arthur Bell & Sons until 1933 to acquire its first distillery. Blair Athol is in the popular holiday centre of Pitlochry, some 27 miles north of Perth, dating from the late 18th century, and having been established by John Stewart and Robertson as 'Aldour'. The Blair Athol name was adopted in 1825, when Robert Robertson expanded the distillery.
Although Blair Athol was bought by Arthur Bell & Sons in 1933, due to the prevailing economic climate it remained silent until 1949, when it was substantially rebuilt and re-equipped prior to the recommencement of production. Today, it serves as the 'brand home' of Diageo-owned Bell's blended Scotch whisky.
Just two and a half miles from Pitlochry lies one of Scotland's most photogenic distilleries, Edradour, which received its first official mention in 1837. Edradour can be seen as one of the last surviving examples of Perthshire 'farm distilleries', operating as a farming co-operative before being formalised as John MacGlashan & Co. in 1841.
Edradour was once Scotland's smallest distillery (with an annual capacity of 90,000 litres), although the title was lost long before it was extended in 2017-18 when a 'replica' of the original distillery was constructed on the opposite bank of the Edradour Burn by owner Signatory Vintage Scotch Whisky Co.
Signatory acquired Edradour in 2002 from Pernod Ricard, and despite its tiny output, Edradour's make had for many years been poured into the blending vats, initially for the House of Lords brand and later for Clan Campbell. Under Signatory's ownership, single malt bottlings – both peated and unpeated – became the priority.

Small operation: Edradour is one of Perthshire's few remaining farm distilleries

Like Edradour, Glenturret, near Crieff, started life as a farm-based distillery, and claims to be the oldest working distillery in Scotland, citing 1775 as its date of establishment. Certainly, illicit distilling was taking place there beside the Turret Burn at that time, and Glenturret was first licensed to John Drummond under the name Hosh in 1818, with the Glenturret title being adopted during 1875.
The distillery closed in 1921, and remained silent until businessman James Fairlie acquired the premises in 1957 and proceeded to re-equip it for distilling, with production recommencing two years later.
In 1999 Glenturret fell under the ownership of Edrington, which chose it as the home for The Famous Grouse Experience. The situation at Glenturret mirrored that at Edradour, with its maximum output of 340,000 litres of alcohol almost all going into Edringon's blending vats. Only in the past few years did Edrington promote Glenturret as a single malt with any commitment.
However major changes are currently underway at Glenturret, as Edrington sold the distillery to French fine wine company Art & Terroir late last year. The Famous Grouse Experience is no more, but Art & Terroir should be in a position to give Glenturret the individual attention it deserves as a single malt, much like Signatory has done with Edradour, while the traditional distillery will continue to welcome visitors.

Brand home: Glenturret has recently been home to The Famous Grouse Experience

Just as blending imperatives during Scotch whisky's second major period of boom after the Second World War led to the revival of Glenturret, they also led to the establishment of Tullibardine and Deanston distilleries.
The former, next to the busy A9 between Stirling and Perth, dates from 1949 and has the honour of being the first distillery to be built in Scotland after the Second World War. However, whisky-making had previously been conducted under the Tullibardine name in that area of Perthshire during the late 18th and early 19th centuries.
Tullibardine has French ownership in common with Glenturret, in this case Picard Vins & Spiritueux. Although blending requirements continue to account for some of the distillery's output, a sizeable range of single malts is available, and Tullibardine has a well-established and well-patronised visitor centre.
Deanston, meanwhile, did not latch on to the visitor centre concept until opening to the public during 2012. It had been converted from the 18th-century former Adelphi cotton mill near the town of Doune in the mid-1960s whisky boom by the Deanston Distillery Company, formed by James Finlay & Co and Tullibardine owner Brodie Hepburn.
Deanston boasts the quirkiest maturation warehouse in Scotland – a vaulted ex-weaving shed, constructed in 1836 and now in the ownership of the South African Distell Group.

New wave: Strathearn is one of the newer additions to Perthshire's distilling scene

No new Perthshire distillery was built for almost half a century after Deanston, but then in 2013, Tony Reeman-Clark established a whisky and white spirits-making facility in an old agricultural steading, a couple of miles from Methven. With just a 1,000-litre wash still and a 500-litre spirit still, both of the alembic style, Strathearn harks back to the small-scale, farm-based distilleries of yesteryear. Its limited single malt releases to date have been snapped up eagerly by consumers and collectors alike.
The newest Perthshire distillery is Aberargie, seven miles south of Perth. It was constructed during 2016-17 by members of the Morrison whisky family, who also own a majority share of Morrison & Mackay, which operates a neighbouring blending and bottling facility, and is probably best known for its Bruadar whisky liqueur.
Aberargie is technically a Lowland distillery, whereas the long-lost Stronachie distillery, which was located a few miles to the west, was constructed in a remote location just north of the Kinross-shire/Perthshire border so that it would produce 'Highland' malt whisky.
Stronachie operated from 1900 until 1928, ultimately falling foul of the inter-war years global economic depression that killed off so many Scottish distilleries. However, its name lives on in 10-year-old single malts sourced from Benrinnes on Speyside, marketed by Independent bottler AD Rattray.
All the 750,000 litres of spirit produced by Aberargie is likely to be destined for single malt sales, but in 2014 Morrison & Mackay resurrected the Old Perth Scotch brand, previously owned by licensed grocer, spirits merchant and blender, Peter Thomson (Perth).
Now configured as a blended malt, available in Original, Sherry Cask and Peaty variants, Old Perth is the only whisky blended in Perthshire, and the city that was previously central to the blended Scotch industry once again boasts its very own whisky.