After the year of Trump and Brexit, 2017 has been a less tumultuous 12 months in terms of global news, but no less eventful when it comes to whisky. Richard Woodard runs down the 10 stories you just couldn't get enough of this year.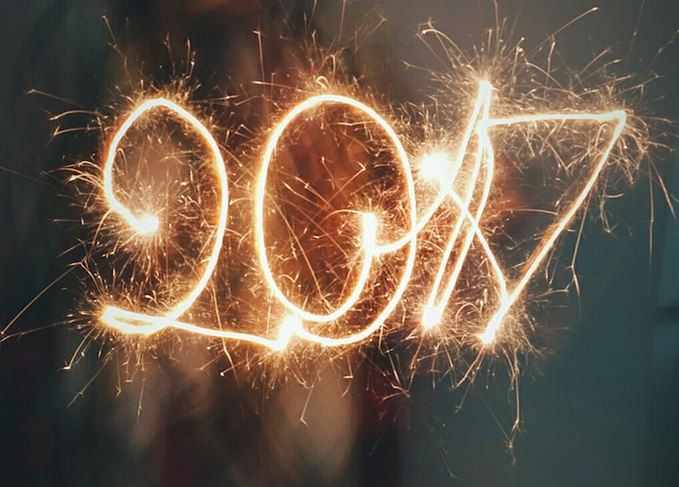 What was the overriding theme of 2017? For whisky, the seismic global events of 2016 – the election of President Trump, the UK's Brexit vote and the ever-present terrorist threat – receded somewhat, without vanishing altogether.
Mainly, the big stories of the year were all about distilleries: those about to open and, in a remarkable few days in early October, three legendary names which will be making whisky again in a few years' time – Scotch's 'holy trinity' of Port Ellen, Brora and Rosebank.
Such is the boom in new-build distilleries that it's hard to keep up with all the openings right now (although we do our best) – leave alone the high-profile delayed projects.
The summer brought news of overruns and overspends at Macallan's hugely ambitious new distillery, before production trials finally began towards the end of the year. We should all be able to take a look at the new £100m-plus plant some time in 2018.
On a far more humble scale, Gartbreck on Islay has been talked about for years, but the prospect of spirit running off its stills appeared further away than ever in July, when it was revealed that a land dispute threatened the project with extinction. However, there was better news, and more hope, in November.
One other distillery in the news was Glenallachie – hardly a household name and a workhorse for the blends produced by owner Chivas Brothers. But then serial whisky entrepreneur Billy Walker (ex-BenRiach) led a consortium to buy the Speyside plant, signalling his intention to build its reputation as a single malt of note.
On the darker side, the persistent rumours of fake whisky acquired a more concrete form, both with the news of the discovery of a counterfeiting operation on an 'unprecedented' scale early in the year, and in the saga of the $10,000 glass of 19th-century Macallan that wasn't – which brought back memories of another, connected, scandal from the early 2000s.
As prices for rare whiskies ascend into the stratosphere, the fakes issue is unlikely to go away any time soon, making the creation of a gadget that might be able to spot them without opening the bottle all the more potentially valuable.
It's time to count down our top 10, but first let's pause and raise a glass to two whisky greats who left us during 2017: Dr Jim Swan, the legendary 'whisky troubleshooter' whose expertise benefited so many distillery projects all over the world, from Islay to Taiwan; and Silvano Samaroli, the much-revered independent bottler responsible for some of the most lauded whiskies from the golden age of single malt Scotch in Italy. They will be much missed.


The third in the Experimental Series of expressions from the world's most popular single malt, Glenfiddich Winter Storm is a 21-year-old whisky finished for six months in French oak casks previously used to mature Peller Estate icewine in Niagara, Canada.
Priced at about £199 for each white ceramic bottle, it follows Glenfiddich IPA and Glenfiddich Project XX in the Experimental Series, designed to 'push the boundaries of Scotch whisky'.
And, if you missed the first batch's launch in October, never fear: there's another batch of Winter Storm due for release in March 2018.


This anonymous article in our 'The Way I See It' opinion section – it was bylined simply 'A Whisky Insider' – caused quite a stir when it was published in April.
The author – an evangelist for inclusivity and the freedom to enjoy Scotch how you want, when you want – was inspired to write after attending a high-profile whisky event for the wealthy.
Here she found, to her dismay, reactionary attitudes, chauvinism and anachronistic prejudice (malts better than blends, older = better). 'If we want the industry to thrive, we must move forward,' she wrote. 'The new age whisky drinker doesn't believe in this shit.'
Some were hugely supportive; others unconvinced. The article prompted a response from a more conservative voice – and the debate continues to this day.


October 2017 was distillery resurrection month. It all began with the shock announcement that world-leading Scotch business Diageo was to reopen the cult distilleries of Brora in the Highlands and Port Ellen on Islay.
The pair – the Park Lane and Mayfair of lost distillery Monopoly – both closed down in 1983 because they were surplus to requirements; since then, their whiskies have become among the most sought-after in the world.
It's likely to be 2020 before production begins again – Brora needs refurbishment, but Port Ellen requires a new distillery building and stills – and several years more before the first whisky hits the market.


In these days of rampant whisky price inflation, the activities of budget supermarkets – especially in the run-up to Christmas – acquire a far greater significance.
Lidl's launch of cut-price single malts in October 2015 remains one of the most-read stories yet to feature on this site, and the news that Aldi would be selling a 29-year-old single malt for £39.99 this Christmas also garnered plenty of attention.
Don't go searching for the name on the label – Glen Marnoch – because it's a proprietary brand name used by Aldi; the distillery that made the whisky remains a closely-guarded secret.


Early in the year came the revelation that police had uncovered a counterfeit whisky operation on an 'unprecedented scale' in a London home, involving spirits with a potential value running into hundreds of thousands of pounds.
We can't say too much about the details as the investigation by the Metropolitan Police's Organised Crime Command is still continuing, but one man was arrested in early February after suspicions were raised by online auction site Whisky.Auction. If the resurrection of 'lost' distilleries was one clear theme of 2017, the issue of fake whisky was another.


Like London buses… Only one day after Diageo announced the reopening of Port Ellen and Brora, another hallowed name from the whisky history books burst back into life: Rosebank.
The Lowland plant, shuttered in 1993, will begin operations again in 2019 or 2020 thanks to an investment of up to £12m from new owner Ian Macleod Distillers, owner of Glengoyne and Tamdhu distilleries.
And, while we wait, maturing stocks of Rosebank from the 1980s and early 1990s will earn their long-awaited release, hopefully starting in 2018.


Blade Runner 2049 was one of the most eagerly anticipated film releases of 2017, and world-leading blended Scotch brand Johnnie Walker was swift to capitalise on its link with the 1982 original (in which lead actor Harrison Ford drinks the whisky, poured from a futuristic-looking bottle).
Cue not just a new bottle this time around, but new liquid as well: master blender Jim Beveridge, working in partnership with film director Denis Villeneuve, developed the blend with an eye on how the whiskies of the future might taste.


One of the most popular stories on the site this year also had one of the more memorable headlines, in an initiative that united the worlds of rare whisky and luxury watches.
Here's the deal: a drop of Old Vatted Glenlivet 1862, billed as 'the world's oldest whisky', was inserted into each of 50 'whisky watches' made by Swiss company Louis Moinet in collaboration with luxury collection expert Wealth Solutions.
The price? CHF18,000/£14,625 for the steel case option, or CHF46,000/£37,375 if you wanted to trade up to red gold.


One of only two features in our 2017 top 10 (all eight other items are news stories), this comprehensive rundown of the soon-to-open (or, in the case of Bladnoch, soon-to-reopen) distilleries in Scotland is proof positive of the current boom in distillery start-ups.
From Clydeside to Dornoch, Borders to Raasay, the roster of new names hints at the sheer diversity of provenance and flavour that will characterise the whisky scene in Scotland in the years to come.
With another busy year beckoning in 2018, it's becoming hard to keep up – so look out for another round-up of distillery newcomers on the site next week.


It started with the kind of crazy conspicuous consumption so beloved of the news wires: 'Chinese hotel guest spends a fortune on a glass of whisky.' And then the fun really began.
The guest, online writer Zhang Wei, coughed up CHF9,999 for a glass of what appeared to Macallan 1878 while staying at the Hotel Waldhaus am See in St Moritz, Switzerland.
But hang on, said a number of collectors and whisky enthusiasts. That bottle looks alarmingly like one of a series of notorious fake Macallans, part of a saga that goes back to the early 2000s. Look at the cork… Research the history behind the label… Something's not right here.
Fast-forward from August to early November, and all the fears were confirmed: tests showed that the liquid inside the bottle was, in all likelihood, blended Scotch from the 1970s. The money was swiftly repaid.